Manchester United must pay Leandro Damiao's buyout clause should they wish to sign the Brazilian striker, according to Internacional president Giovanni Luigi.
The 23 year old, who scored six goals in the Olympic football tournament as Brazil claimed silver at London 2012, and has since been linked with moves to Liverpool and Tottenham Hotspur.
However, recent reports have linked Damiao to United, leading to Luigi claiming that any contact regarding the striker must be made through the club.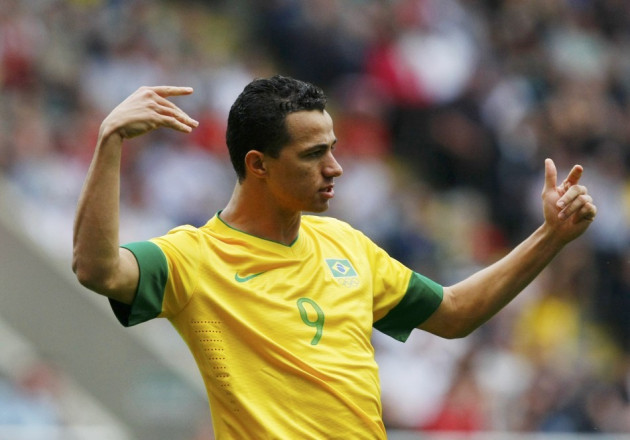 "We aren't talking about a small team," he said. "We are talking about Internacional. They (Manchester United) have to talk with Internacional, not with the player.
"If Manchester United came here today, I would ask them to pay his buyout fee. They have to know that Internacional are a big club.
"Now, Leandro Damiao only leaves if the buyout fee is paid."
After Tottenham had a bid rejected for Damiao during the summer transfer window, Liverpool were linked with a loan move for the forward, after the collapse of Clint Dempsey's proposed move to Anfield.
United were able to sign a South American striker during the summer transfer window, in the form of Chilean Under-23 international Angelo Henriquez.
The 18-year-old becomes United's fifth signing of the summer and concludes a substantial period of spending for a club which has tightened the purse strings in recent years.
Despite the club's mountainous debt, the Old Trafford club look well set to deal with the restrictions of the Financial Fair Play rules set to be introduced from the start of next season.
Wigan Athletic chairman Dave Whelan says United have been the strongest campaigners for the rule domestically, and he believes the emergence of rivals Manchester City as a threat to their Premier League supremacy has been the catalyst.
"This proposal has come from Manchester United," Whelan said.
"I think [Manchester] City have shaken them up a little bit, but there should be some controls on spending. Some clubs are spending way more than they can afford and get into trouble - look at Portsmouth.
"The Premier League is so big and powerful and there is so much money around that the clubs try to chase it. Something has to be done so we will support these measures."