At least 150 people dead in Colombia landslides as president declares state of emergency
President Juan Manuel Santos confirmed military personnel are being deployed as part of emergency response.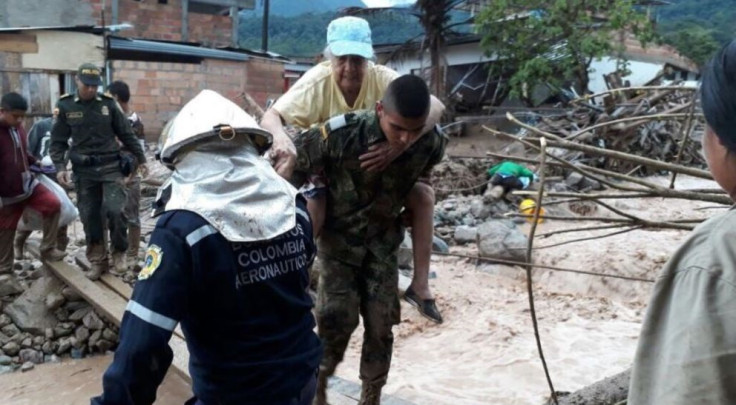 At least 154 people have been killed in landslides in Colombia, the country's president has confirmed.
Around 200 people have also been injured, 22 of them seriously, while at least 220 were reported missing, according to Sky News.
The city of Mocoa which has over 350,000 residents was engulfed after hours of heavy rain on Friday (31 March) night, causing rivers to burst their banks, flooding homes and roads in Putumayo province.
Mocoa's mayor Jose Antonio Castro said: "A big portion of the many houses were just taken by the avalanche, but above all the people were warned with enough time and they were able to get out, but houses in 17 neighbourhoods have basically been erased.
"The figures have been going up and in the crisis room they kept reporting more dead, we hope to God that it won't go up too much because it is very sad."
Police commander Colonel Omar Bonilla told local radio station Caracol: "At this time we have removed 93 bodies - we have adults, women and infants."
While many more people are feared buried under the mud, hospitals are struggling to cope with the injured as doctors have reported running out of blood.
Declaring a state of emergency President Juan Manuel Santos confirmed that 1,100 emergency workers and military personnel are being deployed as part of an emergency response.
"We will do everything we can to help (affected families). It breaks my heart," he said.
The Colombian Red Cross have shared images capturing the devastation and the ongoing relief effort.
© Copyright IBTimes 2023. All rights reserved.