Why divorcee Meghan Markle needn't worry about being another Wallis Simpson or 'bitter' Koo Stark
Prince Andrew's former lover, Koo Stark, has written an open letter to Markle.
The world of royal reporting erupted following Prince Harry's official statement via Kensington Palace on Tuesday (8 November). It denounced the mass media's "harassment" and "outright sexism and racism" towards his girlfriend, Suits actress Meghan Markle.
The statement both exposed the 32-year-old prince like never before and confirmed the seriousness of the improbable romance.
Markle – the 35-year-old, rather accomplished humanitarian and businesswoman – isn't the first woman to pick up the British monarchy at the scruff of the neck and give it a good shake.
It all began with Wallis Simpson – the twice-divorced American socialite who took a firm grip of Edward VIII's heart – forcing him to abdicate his throne in 1936 in order to marry "the woman I love", in his famous, immortal words.
The union sparked a national uproar and threatened to cause a constitutional crisis in the UK and the dominions. Until her death in 1986 and thereafter, Simpson has remained a controversial figure in British history.
Fast forward to the 1970s and we have Prince Charles' unrequited romance with the love of his life, and now wife, Camilla, Duchess of Cornwall. He was urged to give up his true love to wed the pure, never-before-married Princess Diana – a much more fitting choice than Camilla – who was married to British Army officer Andrew Parker Bowles from 1973 until their divorce in 1995.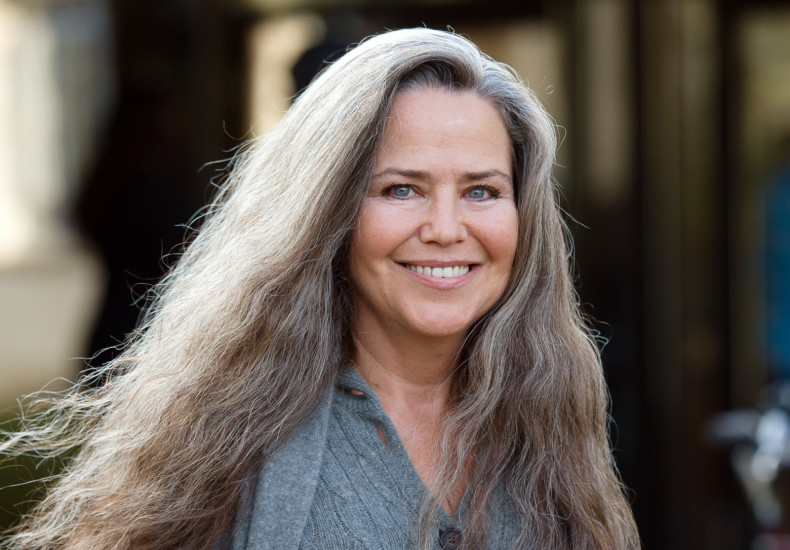 And then we have the unforgettable Koo Stark. The American actress is globally known for her forbidden romance with Prince Andrew before his marriage. If Stark had been accepted into the British Royal family, the monarchy would look rather different today. There would have been no Sarah, Duchess of York and Princesses Beatrice and Eugenie, for a start.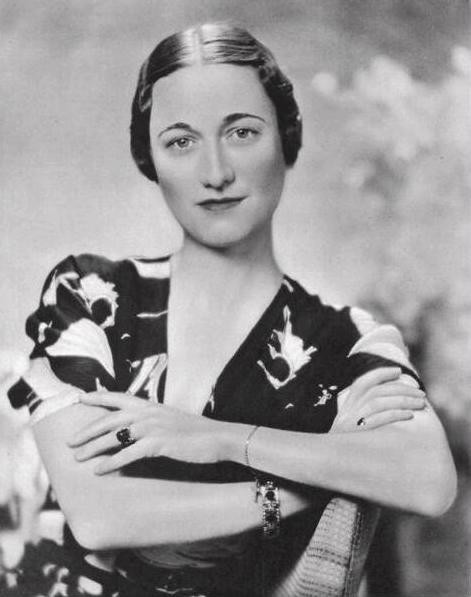 Wallis Simpson in 1936
Wikimedia commons
Some 35 years have passed since Stark's doomed royal love affair, and it appears she may still be writhing over the potential concept of Markle's acceptance into the British Royal family – something she failed to achieve.
US-born Stark met Andrew, a Royal Navy helicopter pilot, at his 21st birthday party in February 1981. They then went on a date after he returned from the Falklands War in 1982. He took her on holiday to the Caribbean island of Mustique and invited her to Balmoral to meet his family – quite a serious action for a British prince.
There were rumours that Andrew was planning to propose marriage before their relationship was abruptly ended. Stark had appeared in a racy film called Emily in 1976. This was totally unacceptable behaviour for a future princess and Andrew's happiness was cut short.
Stark, now 60, wrote an open letter to Harry's girlfriend – who has dabbled in the odd sexualised scene as her character Rachel Zane in the paralegal US drama Suits – in a column for the Mail On Sunday (6 November).
She described the beginnings of their romance as if it were a Disney fairy tale, writing: "A beautiful American actress and a handsome Prince, one of the world's most eligible bachelors, appear to have fallen in love."
The letter compares her situation to Markle's as she likens herself to the LA-born television actress. She warns Markle to "Keep quiet. Say nothing. Don't answer the door. Call a good lawyer – straight away, don't wait seven years like I did." Gulp.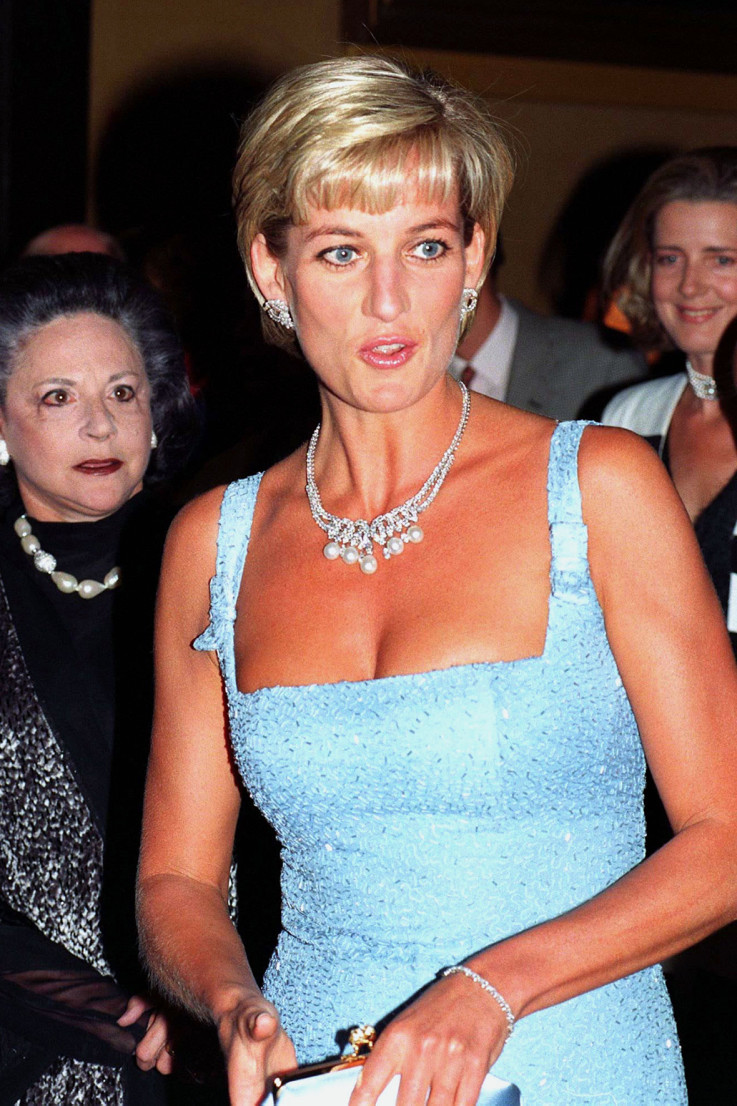 Diana, Princess of Wales, arrives at the Royal Albert Hall, for a gala performance of Swan Lake by the English National Ballet, 3 June, 1997
Reuters
She also predicts that Suits will be the "pinnacle" of Markle's acting career and that she can wave goodbye to being known as anything but Prince Harry's girlfriend.
"There may be no role for Meghan other than being associated with Prince Harry, depending on how long the overwhelming media interest remains. I know this from personal experience. [...] If Meghan is more passionate about her career than her prince, she must walk away now," Stark continues.
Judi James, a body language specialist and royal commentator, remarked on Stark's intriguing letter exclusively to IBTimes UK.
She said: "The phrase 'jumping on bandwagons' will naturally spring to mind as ex-squeeze of Prince Andrew, Koo Stark, has decided to offer unasked for advice, comparing her own fling with a royal prince some 30 years ago to Meghan's present day romance.
"There is a not-quite-uncanny physical resemblance between the two women, but to compare and contrast any more than that smacks of bitterness. Harry isn't Andrew, and Meghan definitely isn't Koo, so banging on about film roles in Star Wars that she missed out on back in the day shouldn't put poor Meghan off for one minute."
James goes on to state that Stark's failed acting career has little to do with her royal romance. She continues: "Prince Charles dated at least one well-known actress in his single days and her roles soared as a result, so Koo's claims that it blighted her career do sound a little hollow."
James does agree, however, that Markle may not have been accepted by the British Royal family a few decades ago. She claims: "Would Meghan have been accepted during Koo's era? Probably not. There was a top layer of old-school royals around then and many had already bitten the bullet and married for class and breeding over love so the idea of dropping 'standards' would have been unpopular.
"Even Fergie was considered a bit risqué for having had other serious boyfriends before the royal prince while Diana had been lauded as being as innocent as the day was long.
"It has always seemed that the Charles/Diana/Camilla situation led to William and Harry being free to make their own minds up when it came to relationships," she added.
Simpson and Stark's stories may be engrained in royal history, but they bear no comparison to Harry's developing love affair with Markle. As the nation learned with his father, Prince Charles, nothing good comes from banning a romance; there will be headlines and drama no matter what. The "innocent" Princess Diana sold more newspapers than all of these illustrious dalliances combined, after all.