Lebanese authorities exchange jihadist prisoners including Isis leader's wife for 16 seized police and soldiers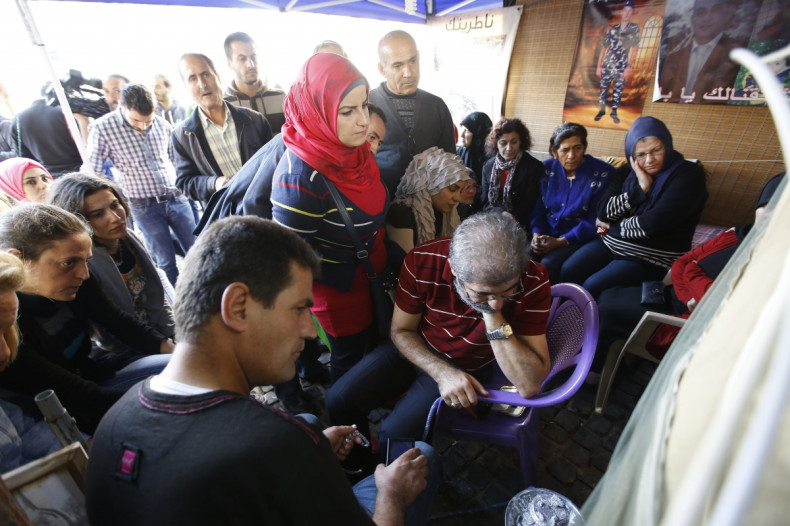 The Lebanese army has exchanged a number of prisoners with the Syrian branch of Al-Qaeda – with the ex-wife of Islamic State (IS) leader Abu Bakr al-Baghdadi - believed to be amongst those released in exchange for police and soldiers. Twenty-nine Lebanese police and soldiers were seized by jihadists in August 2014 near the town of Arsal, on the Syrian border.
Since then four have been executed, leaving 16 alive in the custody of Al-Nusra, Al-Qaeda's Syrian affiliate, and nine in the custody of IS. In July this year, the terrorist group offered to release three Lebanese soldiers in exchange for the ex-wife of the leader of IS and four other female prisoners.
The exchange was said to have taken place near the town of Baalbek and the village of Labweh, with Lebanese authorities closing off the area amid heavy security and the families of those taken hostage nervously waiting on the news their loved ones have been returned. Lebanese PM Tammam Salam is said to have cancelled his trip to the international conference on climate change to make sure the operation runs smoothly. The full list of names released by Lebanon has not yet been revealed.
The exchange was said to be for family members of notable extremists, including Saja al-Dulaimi, ex-wife of IS leader Abu Bakr al-Baghdadi, and Ola al-Okaili, wife of Abu Ali al-Chichani, a Al-Nusra commander who is said to have joined IS.
The AFP reported that the deal hit a last-minute snag with Al-Nusra adding a number of names to a list of prisoners they wanted released. They said a source told them: "Obstacles came up at the last minute, delaying the releases after Al-Nusra Front came up with new conditions."
The two women were arrested in December 2014 by Lebanese authorities and since then Al-Nusra has repeatedly attempted to make deals with the Lebanese state. Al Arabiya reported in July that Abu Malek al-Shami, Al-Nusra's "emir" in the Syrian region of Qalamun said: " If five of our sisters leave prison... we will hand over three soldiers in exchange."
Baghdadi's wife was said to have been travelling with a fake passport while attempting to cross the border, when she was arrested. Lebanese authorities immediately transported her to the defence ministry headquarters for questioning.
Anas Sharkas, also known by his nom de guerre of Abu Ali al-Chichani, vowed to kidnap Lebanese women and children if his wife was released soon. In a video posted online he said: "All your [Shi'ite] wives, children and men are legitimate targets now."