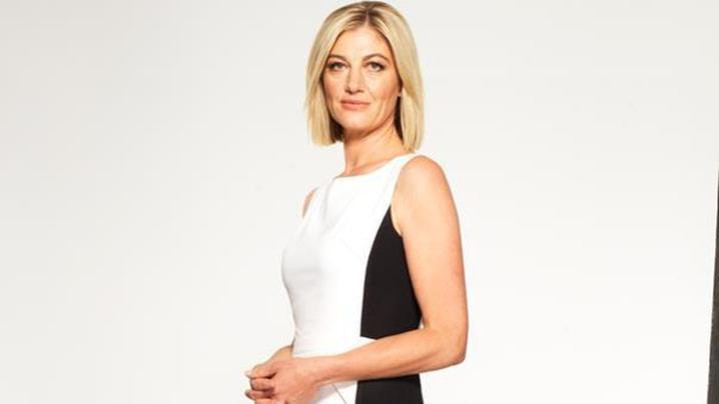 Lebanon police have detained Australia's Channel 9 reporter Tara Brown and her 60 minutes show crew on allegations that they were involved in the kidnapping of two children at the centre of a custody dispute between their Lebanese father and Australian mother. The four-member crew was in Lebanon making a film about the mother's efforts to recover her children when the abduction took place in Hadath, southern Beirut on 6 April.
The children's mother, Sally Faulkner had reportedly hired an international retrieval agency as a last-ditch attempt to bring the children back to Australia after they were taken to the Middle East by their father last year.
"Four Australian nationals have been stopped on suspicion of kidnapping two children," the Lebanese internal security services said on their Twitter account. Lebanese TV broadcast a CCTV footage of the two children being bundled into a car by several people on a busy street.
The two children, Lahela, 6 and Noah, 4, were with their grandmother Ibtissam Berri when the incident took place. The children's grandmother told local media that she had been hit on the head with a pistol during the abduction.
The children's father Ali Zeid al-Amin said that he was scared for his children's safety but that they were with their mother. "It's their mum that kidnapped them, and that's what we know. She contacted me and told me she has the kids." he said.
A Lebanese security source said that the mother and two children had been found and were with the authorities, Reuters reported. Lebanese Interior Minister Nohad Machnouk was quoted on 7 April as saying that the TV crew were "involved in abducting the two children and detained in respect of their participation in the kidnapping operation."
Australia's Department of Foreign Affairs and Trade has been in contact with Channel 9 over the incident, according to the Foreign Minister Julie Bishop's spokesman. "A crew has been detained. Our people are working with the authorities to have them released as soon as possible. We are urgently seeking to confirm the crew's whereabouts and welfare, and have offered all appropriate consular assistance.
Channel 9 reported on 8 April that Australian consular officials have visited the crew being held at the Beirut police station. It said the officials have reported that the crew were in "good physical health" but have not had any access to a lawyer yet.
Tara Brown is one of Australia's most respected TV journalists and has travelled the world to report on a variety of stories, including the 2005 London bombings. The Sydney-born mother of two is married to TV producer John McAvoy.