Lebanon 'You Stink' protests: Environment minister refuses to step down despite protesters' calls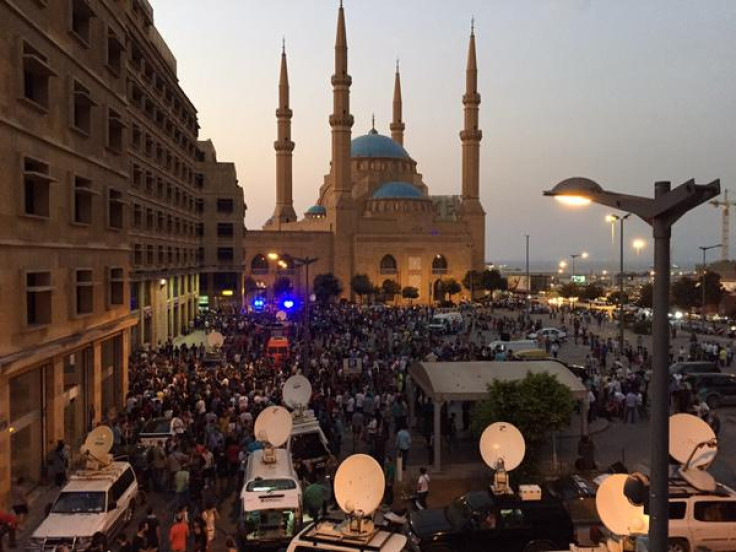 Lebanon's environment minister has said he will not capitulate despite calls from anti-government protesters demanding his resignation over the ongoing waste crisis that has sparked a series of demonstrations in the capital.
You Stink campaign protesters began a sit-in at the Environment Ministry in Beirut near Riad al-Solh Square on 1 September and vowed not to leave until minister Mohammad Machnouk resigned from his post.
The sit-in came hours ahead of a deadline set by activists for the government to respond to their demands including Machnouk's resignation, new parliamentary elections, the devolution of trash collection to municipalities and accountability for violence against protesters.
Machnouk: 'Resigning never came to my mind'
Machnouk insisted he would refuse to step down, despite protesters' calls. "They [demonstrators] targeted me thinking I'm the weakest link [in the government]," Machnouk said in remarks published on 2 September by As-Safir, a local daily. "They were wrong."
"The whole time I sat in my office during the sit-in, not once did the idea of leaving the building under police protection come to my mind. Just as [the idea of] resignation never came to my mind, not even for a moment, because my resignation would not solve the trash crisis," he said.
"Also, I cannot offer such a favour [resignation] to such kind of protest," the minister added. "Amid all that stress that I experienced, I felt inner tranquillity because I am not involved in any wrongdoing. I will continue to go to my office as usual."
After nearly nine hours of blockade by demonstrators who occupied the building, riot police used batons and were heard firing what appeared to be warning gun shots to clear the protesters from the Ministry.
George Kettani, head of the Lebanese Red Cross, told the Daily Star at least seven people were injured taken to hospitals and 60 others were treated on the spot.
UPDATE (10:59 GMT): Lebanon's Interior Minister Nohad Machnouk admitted police had made "minor mistakes" during the crackdown on protesters who occupied the Environment Ministry on Tuesday.
"A rush took place while police tried to end the sit-in at the Environment Ministry after the protesters were given every opportunity to leave voluntarily," Machouk told As-Safir. "Some security members committed partial errors when they were forcing protestors to vacate the building."
The parliament on Wednesday, meanwhile, failed for the 28th time to elect a new president for the post that has empty since May 2014.
© Copyright IBTimes 2023. All rights reserved.