Lebanon's 'You Stink' protesters issue 72-hour ultimatum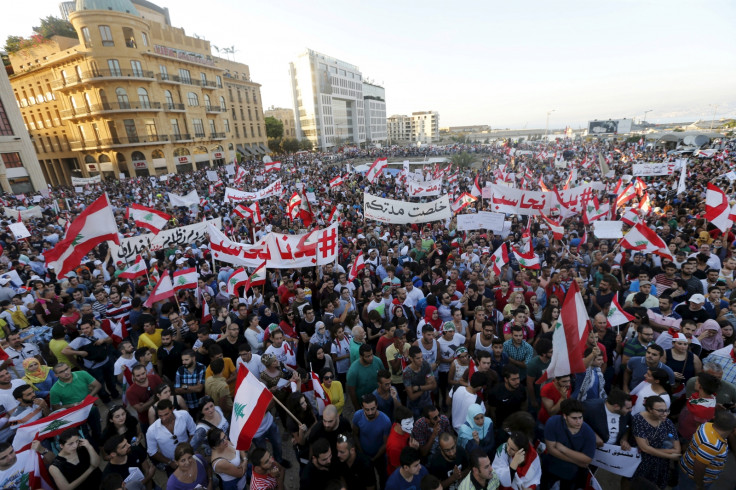 Thousands of "You Stink" protesters took to the streets in Lebanon issuing a 72-hour ultimatum to the Beirut administration over the government's inept handling of the garbage crisis. The campaigners are also angry over corruption allegations surrounding government officials and have called for the resignation of ministers.
They have specifically targeted Environment Minister Mohammad Machnouk over piling trash on the streets. He however made it clear he will not run away from his duties when the country is going through a delicate phase.
Security has been beefed up in the Lebanese capital amid the rising tensions and fears that the rallies could turn violent. The protest organisers have pledged to step up their agitation if the government does not resign by Tuesday, 1 September.
Addressing the huge crowd, one of the You Stink representatives, Rasha Halabi, told the protesters, who responded with loud cheers: "We are still in the beginning."
The riot police arrested several demonstrators at Beirut's Riad al-Solh Square, where the protesters converged. Analysts have said such a gathering is unprecedented since the protests were not fuelled by any political party unlike earlier mass movements in Lebanon.
"Today is a step on a long road. We are depending on this movement. The more it advances forcefully, the more the people join," Fares Shoufani, a 48-year-old contractor at the protests, was quoted as saying by Al Arabiya.
"This mobilisation we see today is different. It is not politicised, it is not linked to any political movement. This is important - the movement was able to unite people who are disgusted by politicians," Jad Chaaban, an economics professor at the American University of Beirut, told AFP.
© Copyright IBTimes 2023. All rights reserved.