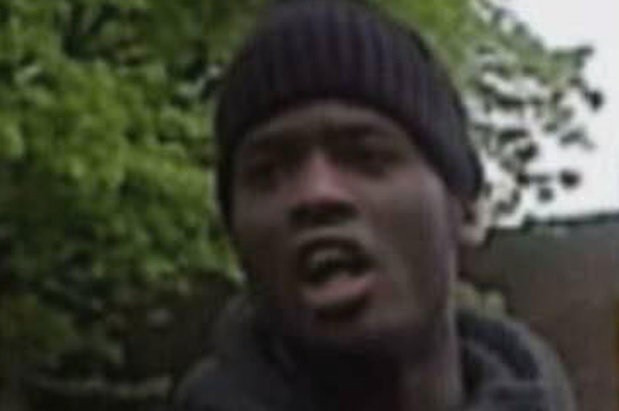 The mother of Lee Rigby has slammed the continuing compensation claim of islamist terrorist Michael Adebolajo who slayed her son in broad daylight.
Adebolajo says he has been left with a "psychiatric injury" after he lost two front teeth when prison staff tried to restrain him and is seeking £25,000 in compensation as he had to "suffer distress, loss and damage" on remand at London's Belmarsh jail.
Adebolajo and Michael Adebowale, 26 murdered Fusilier Lee Rigby in May 2013 in east London.
Lyn Rigby told the Sun: "This is gut-wrenching for me, my family and Lee's ­memory. Adebolajo shows not a single ounce of remorse or regret for the life he took or the family he destroyed.
"And still he holds his hand out for blood money. He hasn't suffered. He doesn't know the meaning of pain.
His fight for compensation could cost taxpayers £75,000 in police and legal costs. The Ministry of Justice has served writ papers which describe how Adebolajo had threatened jail staff and when he was taken back to his cell he suddenly spun round.
The MoJ said staff were afraid of an attack and moved to restrain him and he claims his left arm was twisted and he was "stamped on" in an "unreasonable, unjustified and excessive" assault.
The MoJ said it would "robustly defend" the case. The Crown Prosecution Service ruled out any action against the five prison officers involved.
Lee Rigby's mother Lyn told the Sun: "He deserves not a penny from the state. The only thing he deserves is to die in jail."