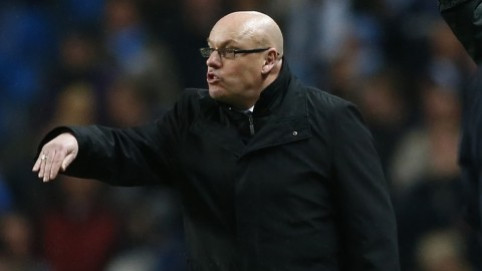 Leeds United boss Brian McDermott has shocked supporters by declaring that the club have no chief scout and a virtually non-existent scouting network.
The former Reading manager was a guest on Sky Sports' Footballers Football Show when he was asked about how Leeds use their chief scout, and what instructions he gave that individual.
McDermott then surprised everyone by revealing what he found at the Championship club when he took over at Elland Road back in April.
"That's an interesting subject at Leeds, because we certainly need to improve what we've got," declared McDermott.
"I wouldn't say we have a scouting structure per se. We are just in the process of getting a chief scout who is going to put together a scouting programme, which I'll do with him.
"A club as big as Leeds, what is absolutely fundamental for me is scouting and recruitment and that wasn't in place in my opinion.
"It makes no sense whatsoever. Whatever you have to do, you have to put money into your scouting. It can make you fortunes."
McDermott was left frustrated earlier this season as he struggled to bring players to Elland Road and it seems he would have had little support from his backroom staff.
He did manage to bring in Dexter Blackstock on-loan from Nottingham Forest last week but it has not been an easy start to his career at Leeds who currently sit in tenth place with 17 points from 13 games.
While McDermott continues to try and improve the squad he has allowed one player to leave today as it was confirmed that Aidy White would join Sheffield United on loan until 1 January.
"I'm delighted because they're a massive club with a great opportunity to move forward," he told BBC Radio Sheffield.
"I knew last week that Nigel wanted to sign me and I made up my mind straightaway that I wanted to come here.
"Hopefully I'll get to play a lot of games because I've not played as much as I'd have liked to at Leeds."