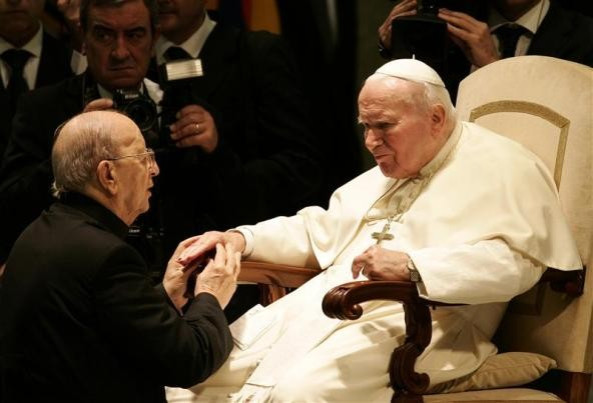 The disgraced Catholic Legions of Christ religious order will revamp its high school programme for teenage girls after dozens of pupils said they suffered psychological abuse leading to anorexia, depression and suicidal thoughts.
Former pupils of the Legions of Christ high school, in Rhode Island, US, said they were prevented from talking to friends and family and had to live by ultra-strict rules.
Some claimed that they needed therapy costing tens of thousands of dollars to overcome the trauma.
The Legions' lay branch, Regnum Christi, outlined the changes on its website after 77 former pupils wrote to the Vatican calling for the school programme in the US, Mexico and Spain to be closed because of the harm they said had been done to them in the 1990s and early 2000s, according to Associated Press.
The new programme allows more contact with families, more exposure to the "realities of the world" and less rigorous work schedules.
Under the high school programme, called the "pre-candidacy", girls live like nuns, take vows of poverty, chastity and obedience, and work in other Legions-run schools and youth programmes.
Some girls described feelings of "worthlessness, shame and isolation" at the school and told how they buckled under the pressure of being told how to walk, sit, pray and eat from the age of 16.
Pupil developed anorexia
One former pupil, known only as Mary to protect her identity, told AP: "I have many defining and traumatic memories that I believe epitomise the systematic breakdown of the person."
Mary said she developed anorexia after joining the school and weighed just 85lbs (38.5kg) when she left, dropping to 68lbs before she started recovering at home.
Programme directors and counsellors withheld mail, barred close friendships and isolated the girls from their families for 49 weeks a year, the ex-pupils said.
The problems in the programme are the latest blow to the Legions, which have been described in some quarters as a cult.
In 2009, it revealed that its founder, Rev Marcial Maciel, was a paedophile and drug addict who had fathered three children. Its most famous priest, Rev Thomas Williams, fathered a child and the current Mother Superior at the Legions covered it up for years.