Ai Weiwei: Lego u-turns on bulk buying block after row with Chinese artist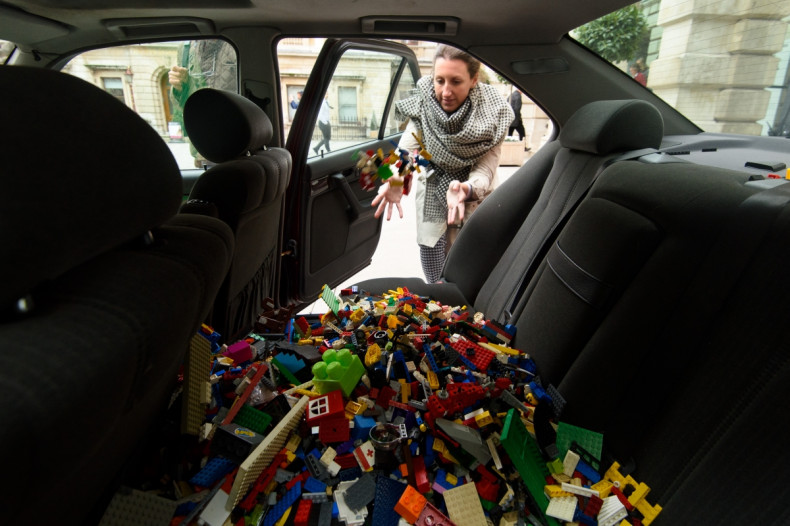 Chinese artist and activist Ai Weiwei has won his battle with toy manufacturer Lego over the use of its products in his controversial art installations. Lego confirmed it has changed its policy on selling in bulk after its refusal to sell to Ai in 2015 made headlines around the world.
Lego refused a mass order by Ai arguing it did not want its products to be used to make "political, religious, racist, obscene or defaming statements". It prompted the Chinese artist to accuse Lego of censorship and argue the Danish toymaker had bowed to pressure from Beijing as it is currently building a Legoland project in Shanghai.
On 13 January, Lego issued a statement saying it will not ask for the "thematic purpose" of projects when processing bulk sales but that artists would be expected to indicate that Lego does not necessarily back the installations in which its products are used.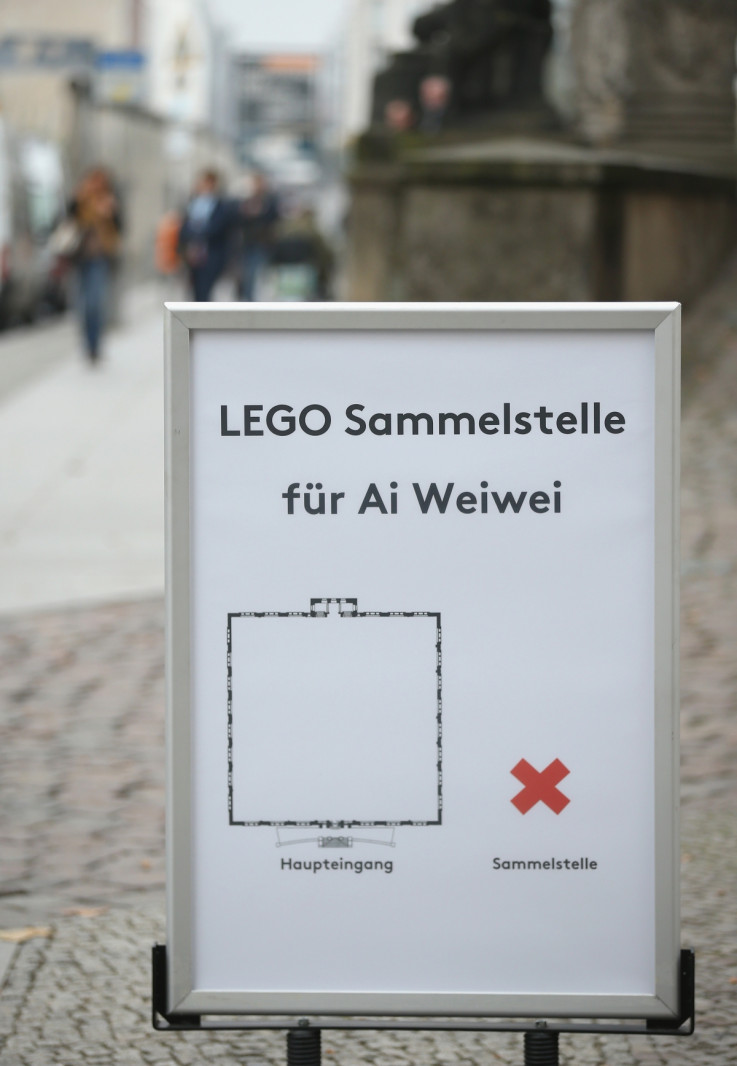 A museum in Berlin directs visitors to the Lego collection spot for Ai Weiwei
Getty
"As of 1 January, the Lego Group no longer asks for the thematic purpose when selling large quantities of Lego bricks for projects," it said.
"Instead, customers will be asked to make it clear – if they intend to display their Lego creations in public – that the Lego Group does not support or endorse the specific projects."
Lego said its previous policy "could result in misunderstandings or be perceived as inconsistent".
Ai is one of the most prominent critics of the Chinese government and the ruling Communist Party, and he was jailed in 2011 for his work, which has traditionally touched on sensitive topics including censorship, repression and Taiwan.
He recently held a landmark exhibition in London and was embroiled in a row with Britain's immigration department after his six-month business visa was denied. The decision was later overturned by Home Secretary Theresa May.
Ai had tried to buy a large amount of Lego bricks to use in one of his pieces in September 2015, having created Lego portraits of world leaders in the past. After it was refused, the artist received hundreds of donations of Lego from fans who took to social media to criticise the firm.
Ai said the proposed Shanghai Legoland, which was announced in partnership with Merlin Entertainment, was the real reason why the Danish company did not approve the deal. On Instagram, he wrote: "On Oct 21, a British firm formally announced that it will open a new Legoland in Shanghai as one of the many deals of the UK-China Golden Era."
In response to Lego's decision to review the policy, Ai uploaded a picture of him with Lego pieces stuck in his hair and beard.
Despite the controversy, the toy product is still hugely popular. The plastic bricks are a better safe haven investment than gold, according to an analysis by the Telegraph in December 2015.