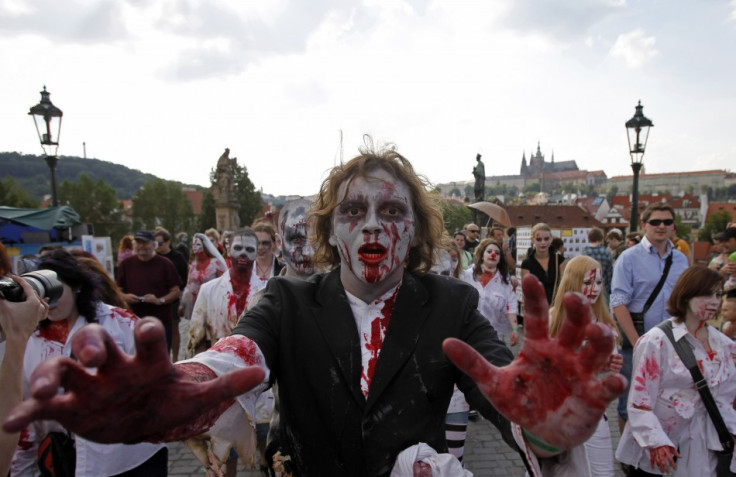 A "concerned citizen" sent a Freedom of Information request to the Leicestershire Council, asking if the city council would be prepared in the case of a Zombie invasion.
The author of the letter, who might have watched one too many horror movies, insisted the possibility of such an event was one that councils should be aware of.
As the Freedom of Information Act allows a right of access to recorded information held by public authorities, the council had to reveal it remains unprepared in the case of such an attack.
However, not too worried of the council's lack of anti-zombie fighting methods, Lynn Wyeth, head of information governance, told the BBC yesterday "We've had a few wacky ones before but this one did make us laugh."
"Dear Leicester City Council,
Can you please let us know what provisions you have in place in the event of a zombie invasion? Having watched several films it is clear that preparation for such an event is poor and one that councils throughout the kingdom must prepare for.
Please provide any information you may have.
Yours faithfully,
Concerned Citizen"
The authority has yet to formally respond but has indicated that there are no specific references to zombies in its emergency plans.
Leicester City Council has 20 working days to answer but its head of information governance stated:
"It's one of those questions that you could do a one-liner saying there is nothing specifically in the emergency plan to state a response to a zombie invasion.
"But you could look at it in more depth and say, 'Which parts of the emergency plan could you apply to a zombie invasion?' - as it would have the same impact as perhaps some other disaster or attack.", she said before adding: "If it's specifically about zombies then I would say, from my recollection of the plan... then unfortunately there's nothing in there... saying how we would respond to zombies." .
The council also revealed that they received other submission including requests for records of paranormal activity and haunted buildings within the city.
"To you it might seem frivolous and a waste of time... but to different people it actually means something," said Ms Wyeth.
"Everybody has their own interests and their own reasons for asking these questions."
According to Ms Wyeth, high-profile cases, such as the MPs expenses scandal, have played a vital role in raising public awareness of the right to request information records.
How to survive a zombie attack
Here is some information that both the council and the "concerned citizen" might find helpful:
"Get all the news/information you can concerning the attack. Depending on the location of it, you will determine how much time you have to prepare.
Gather the supplies you will need to survive the attack. You will also need transportation.
You will to find a good shelter
Have another person watch behind you when you fix the second line of defence and make sure you can get back into the house.
A person who is infected will take 24 hours to become a full zombie. They can still be of use for a little bit."