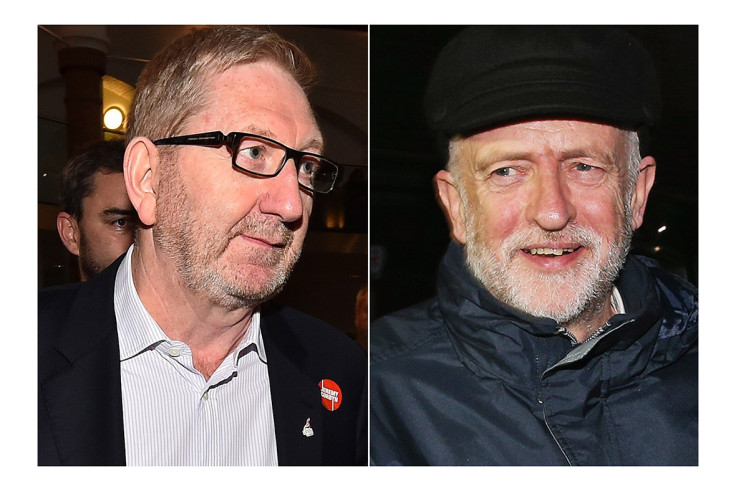 Labour's row over the party's immigration policy has re-opened after former Unite chief Len McCluskey suggested the free movement of people from the EU to the UK should be stopped.
"Workers have always done best when the labour supply is controlled and communities are stable," McCuskey wrote.
He added: "While we must reject any form of racism, and help refugees fleeing war, we must also listen to the concerns of working people.
"That's why I have called for new safeguards to stop companies cutting costs by slashing workers' wages and transforming a race-to-the-bottom culture into a rate-for-the-job society."
The remarks were part of a blog post for The Huffington Post to coincide with McCluskey's bid to be re-selected the general secretary of Unite, the UK's largest trade union.
The Jeremy Corbyn ally resigned from the £76,000 ($94,428) per year post earlier in December, triggering an election. McCluskey, who had served as general secretary of Unite since 2011, faces competition from two other candidates; Gerard Coyne, a West Midlands regional secretary, and Ian Allinson, a self-described socialist who serves as a representative for Unite in Manchester.
"Following the Brexit vote, McCluskey's backsliding on free movement of workers is not good enough," Allinson said. "Workers have sometimes responded to setbacks or defeats by claiming some privileged access to jobs, housing etc. and sought to exclude others – often on the basis of gender, race or nationality,"
"Sometimes this works for some people for a short time, which is why this response can seem tempting. But it is misguided. Our ability to secure decent jobs and housing depends on our unity."
He added: "You can't argue to end free movement of labour without accepting that migration is a problem, and you can't see migration as a problem and consistently build a united workforce – including the many migrants who live and work here."
McCluskey's comments are also expected to cause controversy with Labour's front-bench since Corbyn and Shadow Home Affairs Secretary Diane Abbott have supported free movement.
But Shadow Brexit Secretary Sir Keir Starmer told a London audience on Monday that there should be a "reasonable" management of immigration.
"If Brexit forces us to confront the appalling and enduring skills gap in the UK, that is a good thing," he said. "If Brexit forces us to confront low pay exploitation that is also a good thing. But the status quo is not an option."