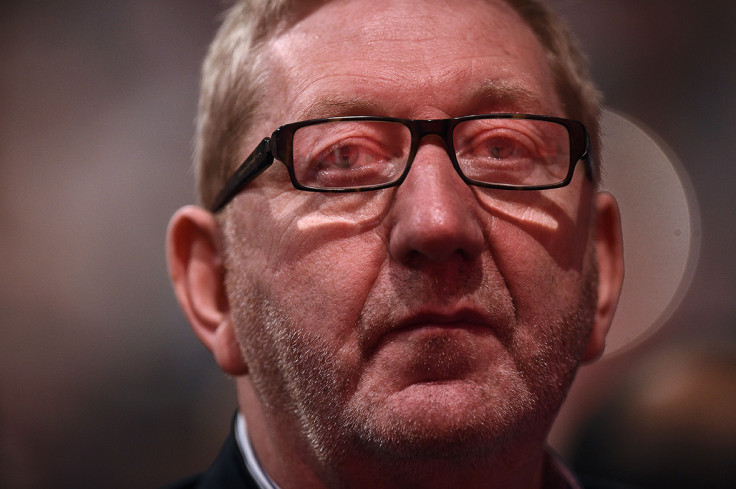 Len McCluskey has confirmed he is stepping down as general secretary of the Unite union in order to trigger a new leadership new election next year. McCluskey's current five-year term was due to end at the end of 2018, so this decision ultimately means he is bringing forward the election to April 2017 with him still being a candidate.
His decision is reportedly due to ensure he wins a third term as leader of the biggest union in Britain so he could continue to support Labour leader Jeremy Corbyn at a General Election, reported the Guardian.
McCluskey would have been under pressure to retire from the role if he saw out his five-year term and reportedly wanted to change the union's rules so he could run for re-election next year instead. Unite's current rules currently states that that a general election can only be called if the current leader either retires, resigns or dies before the end of his five-year term.
McCluskey has now immediately tendered his resignation to the Unite Executive Council, announcing his intention to stand as a candidate, with assistant general secretary Gail Cartmail, who should become acting general secretary for the election period.
McCluskey said: "I intend to be a candidate in the upcoming general secretary election and to submit my record to the vote of Unite members.
"Unite's Executive Council has agreed that my resignation will take effect from 28 April, when the elections for general secretary and the Executive Council itself end. I will remain general secretary until then – after that it is in the hands of the membership.
"This will be an election in which Unite will be under unprecedented scrutiny particularly from our enemies. It is vital that in this period there is no lack of continuity in service or support to our membership, and that the full integrity of our procedures is not only protected, but seen to be protected.
"I welcome the Executive Council's decision to appoint Gail Cartmail as acting general secretary taking temporary office alongside myself until the end of the general secretary election. This will ensure that, while I am a candidate for re-election, the business of Unite remains properly managed."
If McCuskey does not win the upcoming Unite election, it could raise serious doubts over the future of Corbyn, who has received enormous backing and funding from the union partly due to McCluskey.
A senior Labour source told Politics Home: "At a stroke it would remove Unite's support for Jeremy, leaving him vulnerable if there was another coup. The stakes are huge."