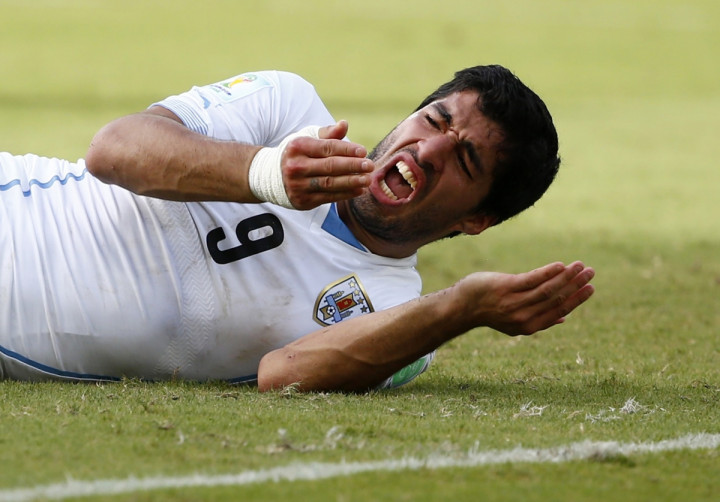 Uruguay striker Luis Suarez is under close scrutiny by football's governing body Fifa following a fresh biting controversy that erupted during the high-stakes match against Italy.
The Liverpool player was seen allegedly biting Italy's Giorgio Chiellini moments before Uruguay scored the winning goal that threw the European giants out of the tournament.
Chiellini's appeal for action against Suarez, who has previously been handed lengthy bans on biting charges, went unheeded by Mexican referee Marco Rodriguez.
"FIFA can confirm that disciplinary proceedings have been opened against the player Luis Suarez of Uruguay," a statement from the football governing body said.
The Fifa has given Uruguayan football association and Suarez time until evening on Wednesday (17:00 local time – 21:00 BST) to present their version and supporting evidence.
After the match Chiellini told Italian television station Rai TV: "It was ridiculous not to send Suarez off. It is clear, clear-cut. Then there was the obvious dive afterwards because he knew very well that he did something that he shouldn't have done."
The Liverpool forward and Uruguay's best offensive player could face a ban of up to two years or 24 matches if Fifa finds him guilty. The final decision has to be announced before Saturday (28 June) when Uruguay face Colombia.
However, Suarez defended his actions in post-match remarks. "Those are situations that happen on the pitch. We were both just there inside the area. He shoved me with his shoulder, and my eye got left like that also."
Fifa rules allow players to be penalised retrospectively even though they escape punishment on the ground.