Leonard asks Sheldon to make a relationship agreement in Big Bang Theory season 10 episode 13 promo
Sheldon plays peacemaker after Leonard and Penny fight in the upcoming episode of TBBT.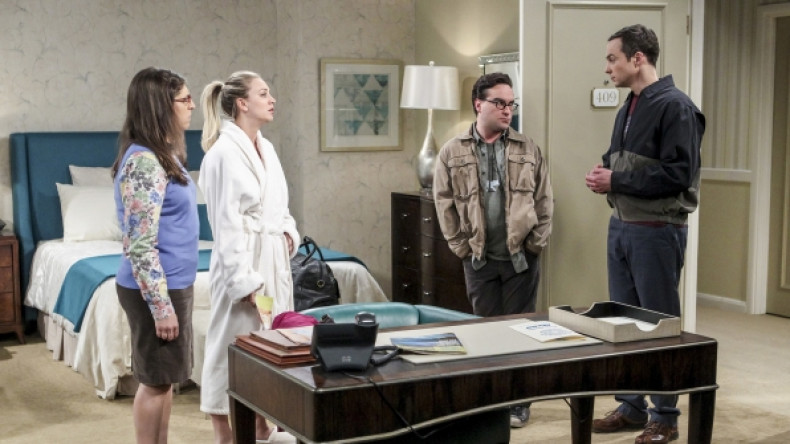 Sheldon Cooper plays the unlikely peacemaker between Leonard and Penny Hofstadter in the upcoming episode of The Big Bang Theory. The latest promo for season 10 shows Leonard asking Sheldon to make a relationship agreement for him and Penny.
TBBT season 10 episode 13 is titled, The Romance Recalibration, which will air on 19 January at 8pm EST on the CBS Network. The official synopsis of the episode reads as follows:
When Penny feels that Leonard is taking her for granted, she decides to go on a spa weekend with Amy. Also, Wolowitz and Koothrappali try to fix a squeaky floorboard in the baby's room
The promo for the episode opens with Penny's daydream being interrupted by Leonard's burp, who is seated on a couch in his underwear and playing his favorite video game. He tells his wife, "I burped so hard I died in my game," and his comment is met with silence by his irritated wife.
The promo then declares, "Has your marriage lost that spark? Then there is really one thing to do.. ask Sheldon?!" This is followed by Penny complaining to Amy and Bernadette about her husband. "Leonard used to do all those things, like bring me flowers and wear pants."
The scene then changes to Sheldon, Amy, Leonard and Penny sitting on a round table, almost like a therapy session. Leonard asks his friend, "Would you please help us make the relationship agreement. What do you say?" Sheldon gets excited at his friend's proposal and jokes, "I say let's get this party of the first part started."
Following this Amy and Sheldon laugh, but Penny asks if the jokes were that funny? To which Amy admits, "It's in my agreement, I have to laugh."