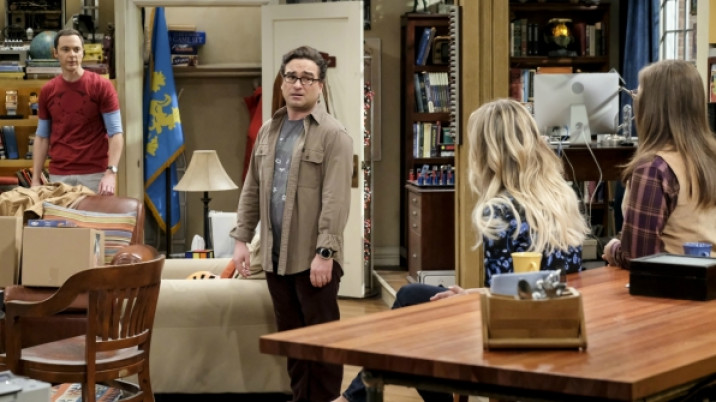 Leonard Hofstadter and Sheldon Cooper will fight once again, and this time over the custody of their shared belongings in the upcoming episode of The Big Bang Theory season 10. Episode 10 is titled, The Property Division Collision, which will air this Thursday (1 December) at 8pm EST on CBS Network.
The official synopsis reads as follows:
Click here to watch the premiere episode via live stream online. You can also click here to watch it online (only in the US).
A promo for the episode previews a war between Sheldon and Leonard as it declares, "When ex-roommates go to war, it's going to get ugly!" Sheldon in a fit of rage says, "Come along Amy! I know when I am not wanted" and leaves the apartment. Amy then jokes, "I don't think you do. But alright".
Leonard then asks Penny for a way to get even with his roommate. "You are good at revenge, how do we get him back?" he asks his wife. Penny sarcastically replies, "My go-to move is to usually sleep with the person's boyfriend. But I kind of feel like I am already doing that."
According to a leaked report, Sheldon-Amy and Leonard-Penny try to divide up the furniture and their belongings in the two apartments, but it turns ugly. Another big event in the episode, according to the report, will be Bernadette going into labour as the CBS show gets ready to welcome a new member into their lives.