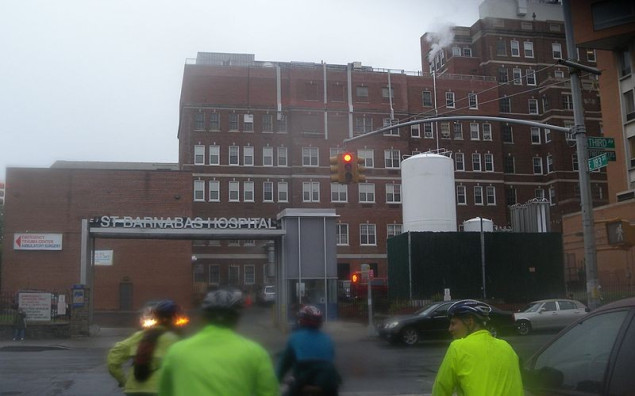 A father in New York is expected to be charged with murder after drowning his five-year-old son in the bath of his stepmother's home in the Bronx, New York.
Leonardo Espinal, 47, drowned Stewart, five, in the bathtub of stepmother's home in University Heights on Wednesday. He also gave his seven-year-old daughter, Mia, rat poison, but she survived the incident.
According to reports, Espinal told investigators he poisoned a slice of pizza that he then fed to his daughter. He then drowned his son before attempting suicide by eating the poison too.
Espinal had recently split with the mother of the two children, Rosaura Abreu, 30. He had told Abreu he would keep the children overnight after looking after them during the day, but then contacted her to say he was planning to kill himself.
Both Abreu and Espinal's stepmother contacted the emergency services to say he had locked himself in the bathroom and would not come out.
Police entered the room to find Espinal in the bath with Stewart, who had been drowned. Mia had been vomiting, an official said. Stewart was pronounced dead at St Barnabas Hospital, while Mia is in a stable but critical condition.
Espinal had left the family home he had shared with Abreu and the children on 24 October.
Dario Caba, the owner of a restaurant where Abreu works, said the children's mother looked pale and in shock when he visited Mia in hospital.
He told the New York Post: "She looked confused. She told me that her husband had taken her son away. She was talking, but she wasn't in the right state of mind. She wasn't even crying."
Francisco Medrano, a friend and neighbour, said: "She told me in the morning 'Leo killed my baby'. I imagine that the only reason why he would do something like that is for revenge, because she must have left him."