From the humble beginnings fronting the news to becoming the news, meet Princess of Asturias Letizia Ortiz.
The 41-year-old is set to become the world's most glamorous queen following the abdication of King Juan Carlos.
Her beauty and modest background has similar parallels to Britain's Duchess of Cambridge Kate Middleton although in the case of Ortiz, she was more widely known as a newsreader for Spanish national television long before she became royalty.
Born on September 15, 1972, in the northern city of Oviedo, her parents would never have dreamed that she would grow up to become the country's first Spanish-born queen since 1879.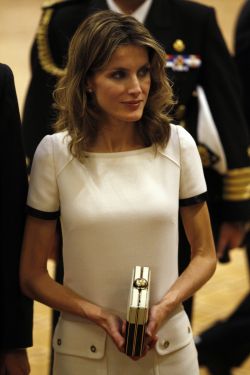 A grounded individual whose dream was to follow in the footsteps of her father, Jesus Ortiz, a prominent journalist. Her mother Paloma Rocasolano, was a nurse at one of Madrid's main hospitals.
After school Ortiz studied communications at Madrid's Complutense University and then took a masters in broadcast journalism. She landed her first job as a hack at the Asturian daily, La Nueva Espana, before writing for Mexican newspaper, Siglo 21.
Career as a journalist
She worked for Bloomberg TV's Spanish division and CNN Plus before making the move to become TVE's news anchor. She won many awards including one for the best journalist under-30. She covered some of the world's most hostile environments including from the frontlines during the Iraq war to the September 11 twin tower attacks.
It was while covering the Prestige oil tanker disaster, along the north west coast in November 2002, that her life would change forever after she met Felipe, Prince of Asturias. He had flown to the area to offer his support to the bligthed communities worst affected by the oil spill.
Although the couple had met once before a year previously at a mutual friend's dinner party it was during the backdrop of this environmental disaster that they fell in love.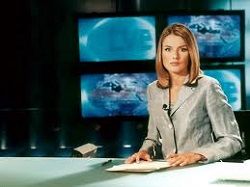 "Letizia opened Felipe's spirit," said a member of Ortiz's family, according to author Andrew Morton's book on Spain's royal family published in April 2013.
They dated immediately but kept their relationship a closely-guarded secret for many months before announcing their engagement in November 2003.
Known for her independent streak, during her official engagement presentation with Felipe she interrupted him and said : "Let me finish!" when explaining how she would gradually leave her job at TVE.
Her modest beginnings and the fact she was also a divorcee initially shocked many people in Spain. She married former literature teacher Alonso Guerrero in a civil ceremony in her mid-twenties but they split up shortly after.
Death of Sister, Erika
She married Felipe in 2004 and during the first few years she struggled to gain the affection of Spaniards, who would often criticise her as distant and cold at public events. But it was sadly when her sister 31-year-old Erika committed suicide in February 2007 that she won people's hearts during her grief.
Breaking down in tears, shortly after her sister's memorial service, she said: "Thanks to all who have felt sadness over the death of my little sister."
Not known for her own health problems, however, in August 2008 the princess had surgery on her nose, to straighten the cartilage and fix a breathing problem, according to a palace spokesman.
The Royal couple have two children, Leonor and Sofía and live in a residence located near the Palace of Zarzuela.

At the time of her marriage to Prince Felipe, Letizia was appointed to the Grand Cross of The Royal and Distinguished Order of Charles III as dame on 21 May 2004 and received an array of decorations from foreign states and other Spanish honours.
King Juan Carlos who abdicated on 2nd June 2014 successfully oversaw his country's transition from dictatorship to democracy but his popularity had waned over the years following corruption scandals and gaffes. The most memorable incident was when he posed with a gun next to dead elephant in Botswana as his country suffered its worst financial crisis for years.