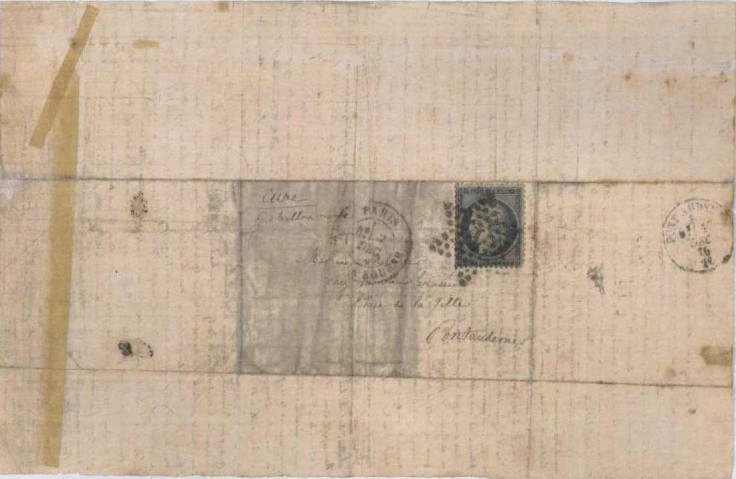 A letter flown out of Paris by hot air balloon during Franco-Prussian War in 1870 has ended up in Australia. The 145-year-old letter from a man to his mother has been found in the country's National Archives.
The letter is the most recent testimony to the 19th century war between France and Germany that saw German troops completely surrounding Paris, making it a fortified city for four months. During that period, balloon mail was the only way for Parisians to reach out to the rest of the France.
The letter in French is dated 6 December 1870. It was penned by a man named Charles Mesnier and was addressed to his mother in Normandy, northern France, the National Archives of Australia said.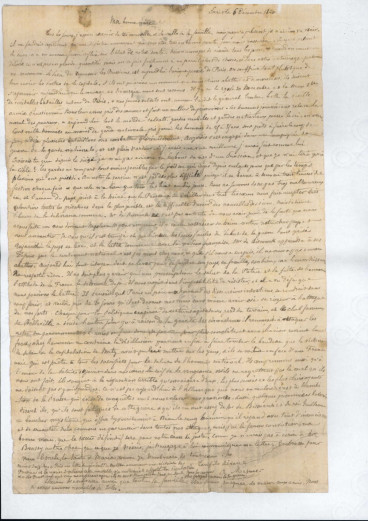 "It's an intriguing human element to an important piece of history," National Archives assistant director general Louise Doyle told AFP. "We're not sure how it ended up in Australia, but it would be fascinating to know more. If people see this it would be interesting to have more context in relation to this record."
In the letter, Mesnier gave details of his health and the then status of war to his mother. "So far the siege has not really had an effect on the state of our health. We don't have meat every day and when we do get some it is not very much, but we can easily get by as things are and no one in our household is complaining," he wrote, according to a translated version of the letter uploaded on the official website of National Archives.
"The desire to repulse the Prussians is right now the solitary concern of Paris. Any suffering can be borne rather than opening the gates of the capital to them."
Mesnier wrote about some battles in which the French defeated the German troops. "We have taken their cannon and captured 1,000 prisoners – these days of good fortune have raised the morale of the fearful," he wrote, Doyle said.
He assured his mother that French will win the war. "We cannot succeed in all our attacks but I have the firm conviction, my good mother that the ultimate success will be for our just cause."
Mesnier's hopes crashed as Germany won the war following the fall of Paris on 28 January 1871. Doyle said. "It's one of those quirky and unusual documents and it would be fascinating to learn more," he added.
The soldier also expressed his wish to hear from his mother and receive news of her and the family. "We don't need any more than a note that you are all in good health to reassure us," Mesnier wrote. However, Doyle said that he could not have expected a reply as due to the prevailing winds the balloons carrying letters could not be flown towards Paris.