Formula One superstar Lewis Hamilton has given his thoughts on the recent US presidential election claiming that neither Donald Trump nor Hilary Clinton were "particularly mega". The 70-year-old Trump's victory earlier this week sent shock waves around the world after he defeated Clinton to become the 45th president of the United States of America (USA).
Speaking ahead of the penultimate race of the Formula One season, Hamilton admitted that he was not impressed by either candidate but hope that Trump will prove everyone wrong and turn out to be a good choice.
"It was a surprise. To be honest, I don't think either candidate was particularly mega but maybe he (Trump) will prove us all wrong. I hope he does. I hope he proves the world wrong and we get to see a different side to him", Hamilton said, as quoted by Telegraph.
The 31-year-old who is a three-time formula one champion is a follower of politics around the world and was seen hugging Russian president Vladimir Putin during last year's Russian Grand Prix. Despite being British, Hamilton is frequently seen in the USA, spending a lot of time there and also owns a house in Colorado.
The defending champion is not the only driver to be affected by the recently concluded US presidential elections with Force India's Sergio Perez too in the news after he dropped a sponsor - Hawkers - over a tweet that reportedly made a joke of Trump's intention of building a wall along the Mexican border.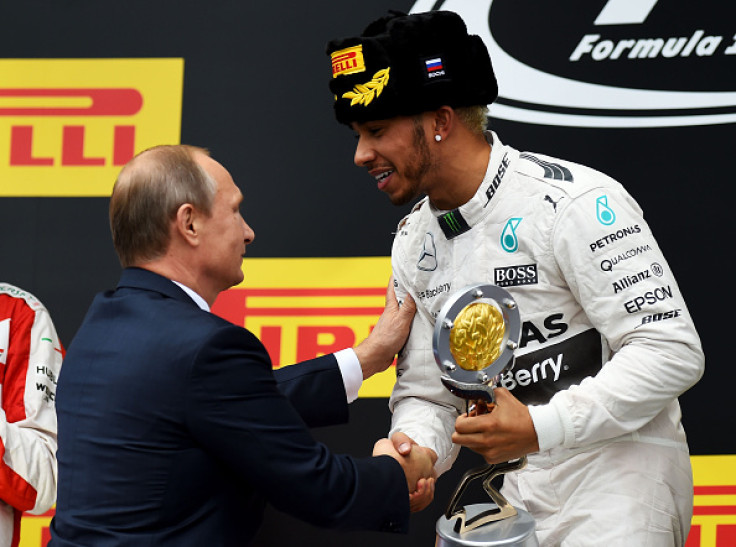 Hamilton comes into the Brazilian Grand Prix with 330 points as compared to championship leader and teammate Nico Rosberg who has 349 points to his name. The Brit will have to win the final two races while needing Rosberg not to finish second in both Brazil and the season ending race in Abu Dhabi on 27 November.