German Midfielder Admits Arsenal Admiration as Contract Nears End
Holtby is out of contract at the end of the season and is being closely monitored by a number of Premier League clubs
Schalke midfielder Lewis Holtby has revealed that it was always his dream to play in the Premier League ahead of the German sides Champions League clash with Arsenal.
The 22-year-old even admits that he wanted to play for Arsenal, despite his father being an avid Everton fan who brought up his son to be an England supporter.
Holtby is now a German international with two caps to his name but it could have been very different as the midfielder could well of been playing for England had his Liverpudlian father not been stationed at the Rheindahlen RAF base in Monchengladbach.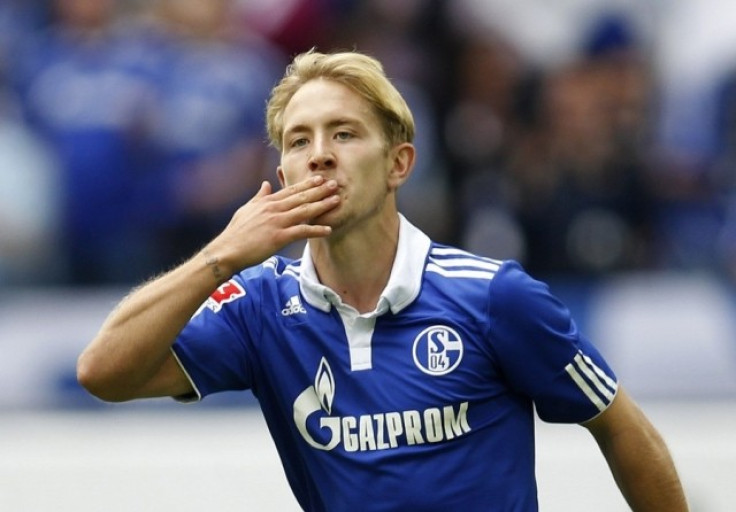 The talented midfielder came close to deciding to represent England, before being called up to the Germany Under-21 side and declaring that he wanted to remain faithful to teh country of his birth.
"Before I played for Germany, there was a slight hope," Holtby told the BBC. "But when Germany called me up and I had my first game, I learned the German FA was absolutely fantastic and I'm really enjoying playing for Germany now.
"I didn't want to be a traitor [after playing for Germany's Under-21s] and if England called I probably would have said no. If you want to play for one country, you stick to that country and do your best for them. That's my point of view."
Holtby will have the chance to show England fans just what they are missing when he faces Arsenal in a Champions League group game on Tuesday night. It also seems as though the Gunners may have missed out on the midfielder as well.
"For me it was always a dream to play in the Premier League and it was always a team like Arsenal that I would like to play for," states the former Borussia Monchengladback midfielder. "Now I play for Schalke and I am happy to be here"
However, Holtby may not be with the German side for much longer if his contract situation is not sorted. The midfielders contract expires at the end of the season and he could leave on a Bosman free at the end of the season.
There have been plenty of rumours suggesting that he could move to Arsenal, while Liverpol and Everton have also been mentioned. Holtby admits he is aware of rumours but is solely concentrating on life at Schalke.
"My agent is there to handle the rumours. I want to put all my concentration on football. I'm a Schalke player and I cannot be fussed in my head with other clubs who want to sign me or whatever," continued Holtby. "That's not my interest. I want to have a good season with Schalke and give my best each week and if my head is with other clubs or the Premier League or England then I would not be myself."
Should Holtby impress at the Emirates then the Arsenal faithful may be hoping that manager Arsene Wenger can make the midfielders dreams of playing in the Premier League become a reality next season.
© Copyright IBTimes 2023. All rights reserved.