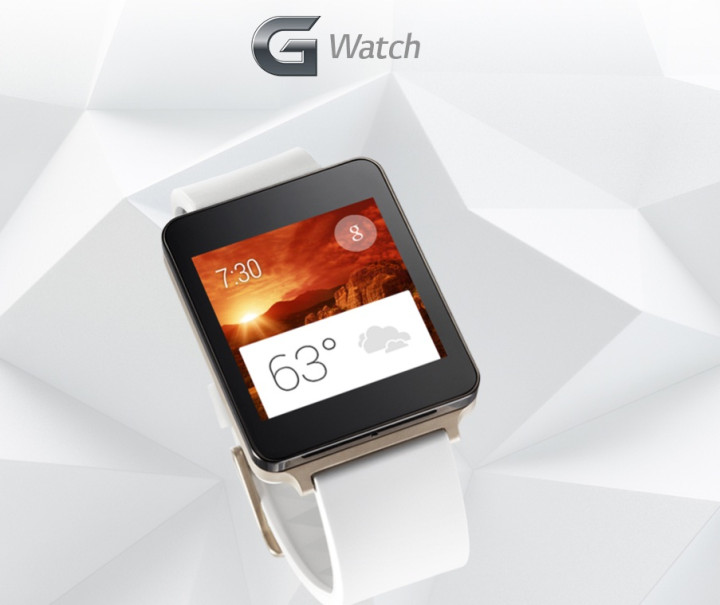 All the hardware specifications for LG's upcoming Android Wear powered smartwatch have surfaced via leaks.
The leaks come in courtesy of UpLeaks who has posted a few screenshots containing the spec sheets for LG G Watch on Twitter. The documentation suggests LG G Watch can be paired with smartphones via Bluetooth v4.0 (frequency range of 2400MHz to 2483 MHz). It will be powered by Qualcomm APQ8026 chip.
Besides, the wearable device will run with a 400mAh battery that is expected to deliver standby time of up to 36 hours. The 400mAh battery needs two hours to be charged fully. It will measure 37.9 x 46.5 x 9.95mm and weigh 61g.
As for display, the Android Wear running smartwatch will sport 1.65in TFT LCD display with resolution at 280 x 280 pixels, as reported earlier. Also, it will offer 4GB storage and 512MB RAM.
There is no mention of USIM card in the listing, contrary to the previous rumour, which claimed that the LG G Watch, expected to launch in July, will support cellular connectivity through universal subscriber identity module, allowing users to make and receive calls. Korean network operator LG U+ is said to be the first to release the LG G watch with cellular connectivity in South Korea.
Check the listing below to know more about the features of LG G Watch.