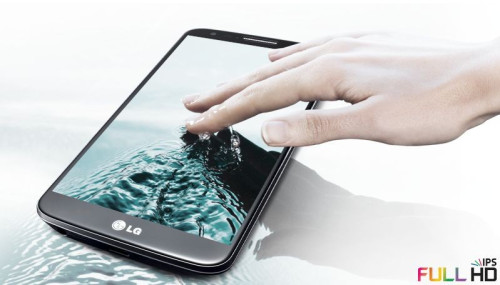 LG Electronics is said to be working on including fingerprint scanning technology on its 2014 flagship smartphones, the upcoming LG G3 and the LG G Pro 2 phablet - as well as three other models currently being developed.
A report on Korean newspaper etnews states that LG apparently wanted to move into fingerprint sensor technology to improve security on its 2013 flagship smartphone the LG G2, but the development process would have been too long and the production yield of companies providing the fingerprint module wasn't stable enough to meet LG's demands.
Fingerprint scanning technology is a type of biometrics, the technology that identifies individuals by measuring physical characteristics related to the body, such as facial recognition, fingerprints, iris recognition, and even DNA.
Fingerprint
In September 2013, Apple launched the iPhone 5s, the first smartphone to feature the Touch ID fingerprint reader system, which is integrated into the phone's Home button.
A month later, HTC followed suit, launching the large One max, which features a fingerprint scanner below the camera lens on the back of the phone.
It is expected that LG will also place its fingerprint scanner on the back of the G3 and the G2 Pro smartphone, which might make the back a bit crowded, if the manufacturer continues its trend of placing the power button and the volume control keys below the camera lens as it did with the G2 in 2013.
Suffer the disgrace
An unnamed LG Electronics insider told etnews: "Rather than simply apply fingerprint recognition function, it is important to improve security and user convenience at the same time. We will give prominence to our functional differentiations in order not to suffer the disgrace of being called a mimicker to follow what the competitors do." [Note: Translation provided on english-language version of etnews website]
The LG G Pro 2 is expected to be launched at Mobile World Congress at the end of next month, boasting a 5.9 screen with a super sharp resolution of 2560 x 1600 pixels, and running the latest version of Google's operating system, Android 4.4 (KitKat).
The LG G3 meanwhile, is expected to be launched in May, featuring a powerful eight-core processor, a 16 megapixel camera and a similar display resolution to the G Pro 2.