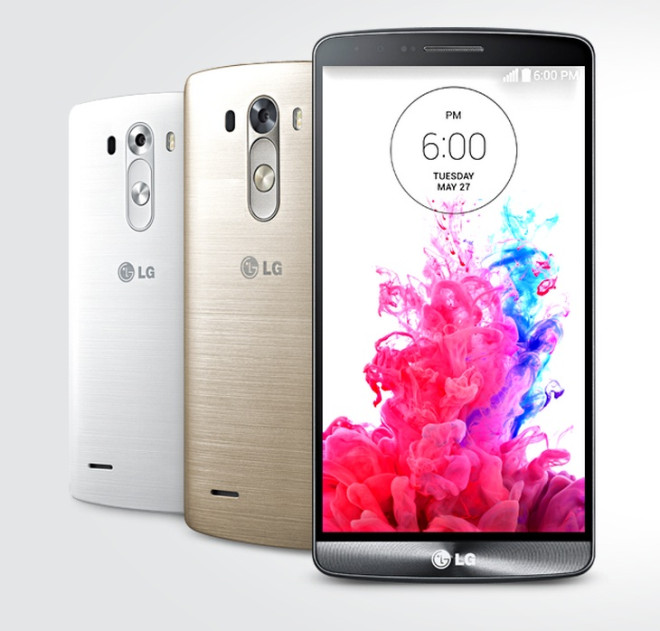 LG has announced the LG G3 incorporating, what the company claims, the best technologies available so far. Featuring a larger screen, advanced camera technologies and redesigned graphics user interface, the LG G3 comes with a polished metallic skin on its rear cover.
One of the notable software features of the LG G3 is its Smart Keyboard that reduces input errors by up to 75% by tracking and analysing typing habits and intuitively knowing what word the user intended to type.
Besides, the height of the keyboard can be adjusted to better fit the user's hands; the position of the thumbs and individual keys can also be customised with frequently used symbols for faster input.
Meanwhile, UK retailers have confirmed they will stock the LG G3 when it becomes available in the UK with pre-order having already started.
Prior to the market rollout, recognised XDA developer Cloudyfa has successfully ported the LG G3's new keyboard to the LG G2. The developer has also shared the download links for LG G3's new keyboard.
Note: In order to flash the LG G3 keyboard, the LG G2 should have a custom recovery installed.
Download links
Cloudy_G3Keyboard.zip (LG G3 keyboard for LG G2)
Cloudy_G3Keyboard_alt.zip (for other devices)
g3kb.apk (APK installer)
Stock wallpapers as well as ringtones are also available which can be downloaded on any Android smartphone. The wallpapers are of HD quality with resolution at 2880 x 2560 pixels, notes Android Advices.
Those who wish to install the wallpapers and ring tones on the LG G3, may follow our easy guide below.
Download LG G3 Wallpapers and Ringtones package on the computer. When the download is completed, unzip the downloaded files to the same wallpapers and ringtones folder on the computer
Connect the phone to the computer. Then place the wallpapers and ringtones folder on the phone
Disconnect the phone from the computer. Navigate to the location where you have placed the wallpapers and ringtones folder in the phone. Using the ES File Explorer, set the wallpaper or ringtones on the phone.