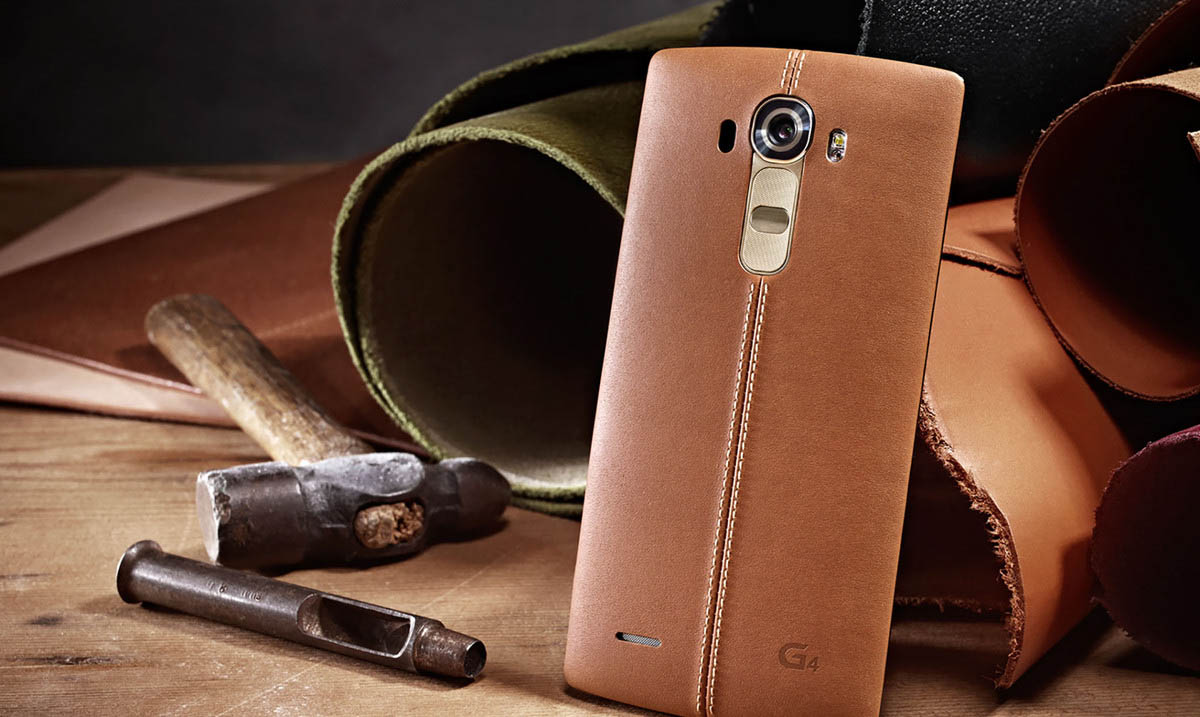 [SCROLL DOWN FOR UPDATE] LG is to announce the G4, its latest flagship Android smartphone, at a media event in London on 28 April. The handset features a premium leather back, improved rear camera, and will go up against the iPhone 6, Samsung Galaxy S6 edge and HTC One M9.
Events will be taking place simultaneously in London, New York and Paris, plus launches in Seoul, Singapore and Istanbul the following day. A release date hasn't been confirmed although a press release translated from Korean is claimed to say the G4 will hit the high street on 31 May.
LG is expected to live stream the G4 announcement, which kicks off at 16:00 BST, to its YouTube channel here. We'll embed the video into this article when it goes live.
UPDATE: LG has added a countdown page to its website here where we expect it to host a live stream of the event later today.
Here is a list of local times for the start of the event:
San Francisco - 8am
New York - 11am
London - 4pm
Amsterdam - 5pm
Johannesburg - 6pm
Bangkok - 11pm
Hong Kong - midnight (Wednesday)
Seoul - 1am (Wednesday)
Sydney - 3am (Wednesday)
LG G4: Design
As well as the usual supply of grainy photographs leaking from the production line, LG itself has been busy teaser the G4 over recent weeks. A series of YouTube videos have slowly revealed more about the handset, and the company has even shown the phone's leather back, complete with stitching details and uprated camera.
Although the rear of the G4 looks a lot like leather, this hasn't yet been confirmed - and those who remember last year's G3 will recall a phone which looked like metal but was actually plastic. Those dismayed by the Galaxy S6's lack of removable battery and SD card slot will be hoping these features remain in place for the G4, and leaked marketing materials suggest this will be the case.
Part of this marketing material includes the G4's colour options. The phone will be offered in six different colours of leather, plus three different colours of plastic back. It isn't yet known if the leather model will be more expensive, or offer any other premium features, over its plastic stablemate.
LG G4: Teaser videos
LG reveals some details about the G4's display and rear camera in the video below. The screen will measure 5.5in - the same as the G3 - and the resolution will be Quad HD, which means 2560 x 1440 and is also the same as the G3. Meanwhile, the rear camera is confirmed as having a 16-megapixel sensor, three more than on the old phone, and an aperture of f/1.8 to improve low-light performance.
More videos from LG show off the company's upcoming UX 4.0 user interface, which sits on top of Android 5.0 Lollipop by Google.