LG G4 design, display, price and release date: Everything we know so far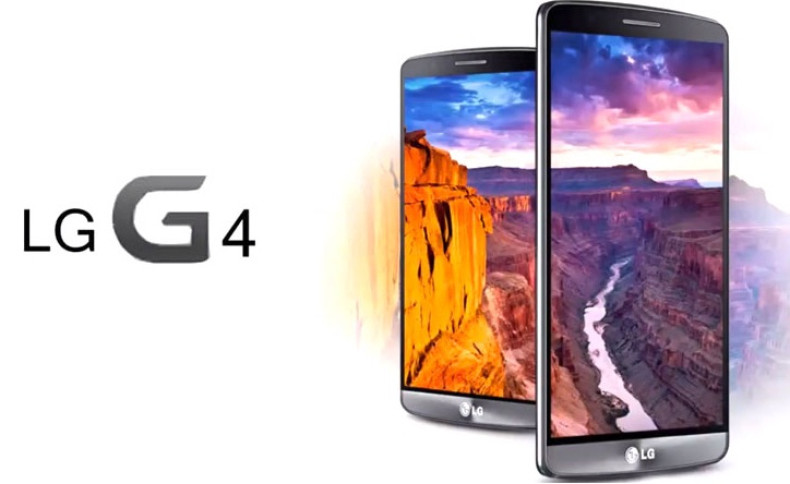 A year on from the G3, LG is putting the finishing touches to its successor, the G4, which is expected to be announced at a global media event on 28 April 2015.
Taking place in London, New York, Paris, Seoul, Singapore and Istanbul, the event carries the tagline "See the great, feel the great" and is where we fully expect to officially see the G4 for the first time.
With the big reveal less than a month away, plenty of details have already leaked online. Here's what we know so far.
LG G4: Design
Following on from the and G3, we expect LG to give the G4 a metallic effect to its body. On the G3 this wasn't quite the same as the HTC One's aluminium - indeed, some versions, such as the white model, were plain old plastic - but it was a step in the right direction. The G4 will probably continue this theme, and may also include LG's remarkable self-healing technology, as showcased on both generations of the G Flex. A full-metal body and chassis would be very welcome, but as long as LG can boast about its self-healing plastic, we can't see it being replaced.
However, LG's press invitation to the 28 April event has a brown leather background, so maybe the company will go down the route of Motorola and its Moto X by offering the option to switch the plastic rear for leather.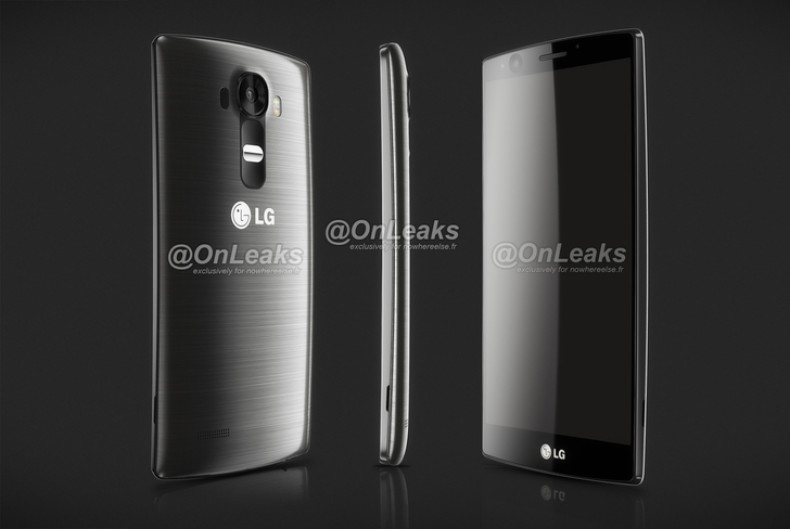 Another feature unique to LG is its use of rear-mounted controls. Images claimed to be leaked press renderings show the G4 will have a similar set-up in this regard to the previous two generations of LG flagship. This means central, rear-mounted volume buttons above and below the power and screen lock button. All sit in a vertical line before the camera, as before, and as with previous models we expect them to take some getting used to. It's logical though, as once you remember they're the controls fall neatly below your index finger.
LG G4: Display
LG raised the benchmark with the G3 last year. It had a 5.5in screen with a 2560 x 1440 resolution and a pixel density of 538 per inch, far higher than any other handset of the year. But time moves quickly in the smartphone world, and now rivals such as Samsung have caught up. Will this prompt LG to up the ante yet again? Recent rumours claim a possible 1620 x 2880 resolution for the G4; if spread across the same size screen, this would produce a mind-bending pixel density of 600 per inch.
With Apple, HTC and Sony all refusing to be caught up in a war of pixel density, the jury is out on whether cramming so many dots into a phone screen is a worthwhile pursuit, when the human eye can't distinguish them.
Also fresh out of the rumour mill is the suggestion of a near-bezel-free display for the G4. Already remarkably skinny, the frame around the G3's screen could be set to shrink even further if new screen technology is used, dubbed Neo Edge by LG.
LG recently showed off a 5.7in display panel with bezels just 0.7mm wide, which is narrower than the thickness of a credit card. Finally, those leaked press images mentioned above also appeared to show the G4 sporting a slight curve. Not as extreme as the convex G Flex 2, but certainly a gentle curve from top to bottom. This would not only give the phone a unique quirk, but would also make it slightly more ergonomic both against your face and in your pocket.
LG G4: Processor and performance
Given the G Flex 2, announced in January, has the new Snapdragon 810 by Qualcomm, we expect the G4 to be treated to the same 64-bit, octa-core processor. The 2GB of RAM in the G Flex 2 would probably be fine for the G4, but we wouldn't be surprised if LG upped this to 3GB, to keep pace with Samsung and HTC, if nothing else. All this will hopefully make Google's Android 5.0 Lollipop run a smooth as silk.
LG G4: Camera
The G3 won headlines for its 'laser-guided' rear camera, which used an infrared light to focus infinitely more quickly than all of its rivals - and it made focusing in low-light a doddle, too. We fully expect this feature to make a return on the G4, and rumours suggest it'll be guiding a 16-megapixel sensor, a small increase over last year's 13MP resolution. As the selfie craze refuses to die, LG is expected to offer a front camera with at least a 5MP resolution.
LG G4: Price and release date
The LG G3 was announced in late May and went on sale in the UK a month later, so given the G4 will be announced on 28 April, a release date of late May seems plausible. As for price, the G3 cost around £480 SIM-free at launch, so the G4 should appear at a similar price, undercutting the £550 Samsung Galaxy S6.