LG G4 with stitched leather back - Images leaked thorugh official website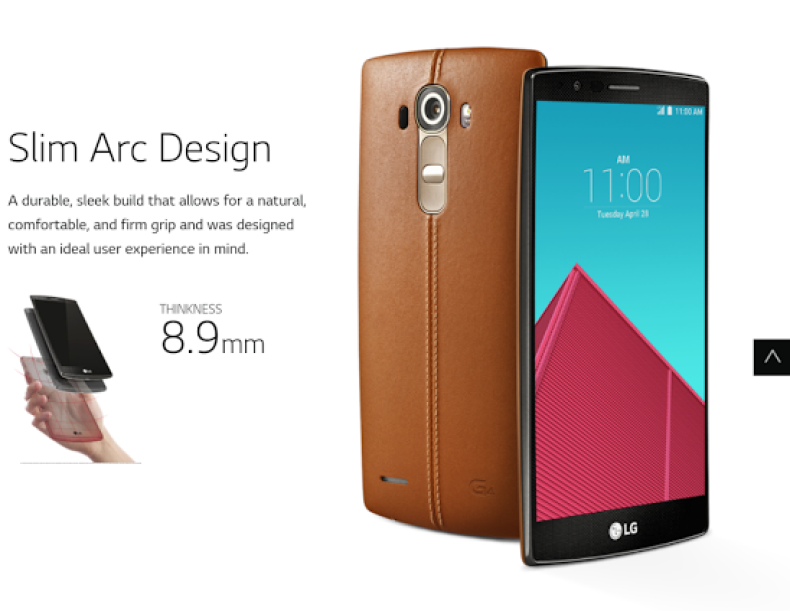 The LG G4 will have a curved, stitched leather back available in five colours when it is announced on 28 April, according to images appearing briefly on LG's own website.
A microsite made by LG to show off the upcoming Android phone appeared online briefly on 12 April, before being taken down. Either an embarrassing accident or a way of drumming up attention for the new phone, the site, shared on Google+, showed off a handset available in a wide range of colours, including five models with stitched leather backs.
Replacing the faux-metal design of the year-old G3, the G4 also features a curved design, although it isn't clear if the arc includes the screen or just the rear cover. LG is pitching this and the leather finish as a more comfortable and secure way to hold the phone than previous handsets.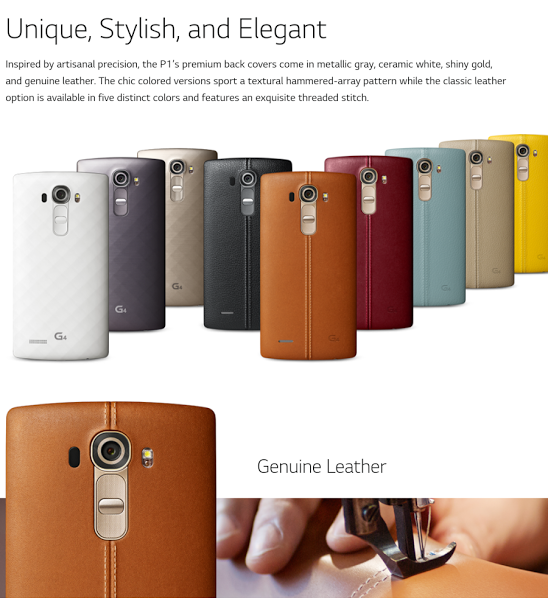 LG will be selling the G4 in five different shades of leather, plus plastic models in white,grey and gold.
LG
As well as fives shades of leather, the LG G4 will also be sold in metallic grey, ceramic white, and gold. The covers are interchangeable, but it isn't yet known if LG will follow Motorola's strategy of charging more for leather. Taking the cover off reveals a 3,000mAh battery which is removable - something rival Samsung struck from the feature list of the Galaxy S6.
A specification page on the microsite was identical to the year-old G3, so it would seem LG was filling it with placeholder text for now. The G4 is expected to have the same processor as the G Flex 2 - the Snapdragon 810.
LG also used the website to show off an improved camera application, which adds SLR-style control of every photo you take; this includes shutter speed, brightness, ISO, white balance, exposure and shooting in RAW.
The company is making a lot of noise about the G4's photography skills, announcing a 13-megapixel, F/1.8 rear camera ahead of the phone's launch.
The microsite said the G4 will have the same 5.5in screen as the G3, with an equal resolution of 2560 x 1440. It was also revealed the G4 will be 8.9mm thick, exactly the same as its predecessor, and have wireless charging.
We'll find out much more about the G4 at LG's global media event on 28 April.