A series of new images show have cropped up appearing to show off LG's anticipated flagship phone. The photos provide a good look at the LG G6, despite a lack of additional information about what might be going on inside the handset.
There has been a torrent of unverified leaks regarding the LG G6 in recent months, which is common for this time of year. As Mobile World Congress approaches, a number of manufacturers struggle to keep the lid on their new stand-out products ahead of their public unveiling at the Barcelona trade show.
The latest images come courtesy of South Korean technology website Under KG (via Trusted Reviews). They reveal a handset sporting an appealing brushed metal finish – something we have not seen in previous pictures of the LG G6 – alongside a handful of features that we are already anticipating, such as the inclusion of a dual-lens camera and rear-mounted power button/ fingerprint sensor.
Reports have suggested that LG is forgoing its foray into modular design as we saw with the LG G5 and its "Friends" – additional accessories that could be connected to the smartphone to add or build on its functionality. The latest images appear to support this, showing a smartphone with a distinctly uniform design.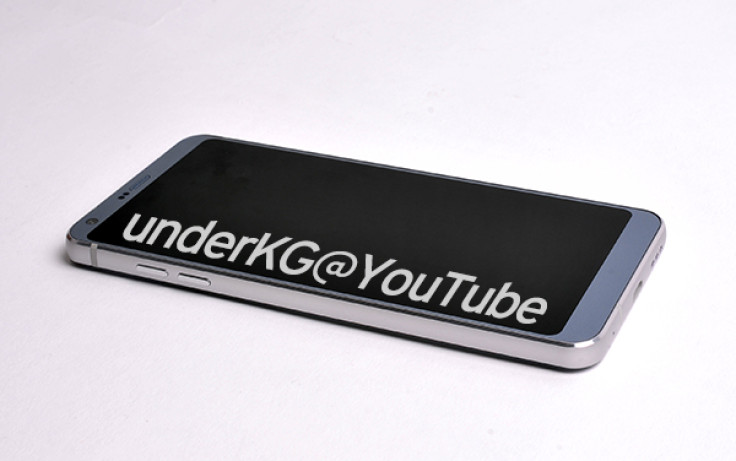 They also give us a sneak peek at the LG G6's so-called 'Full Vision' display, which is the name the company is reportedly tacking to the phone's screen. According to ZDNet, the LG G6's 5.7in display will sport a resolution of 1,440 x 2,880 and will take up the majority of the handset's front.
The images do show a phone with a fairly high screen to body ratio, although it is not quite in the same league as the Samsung Galaxy S8, which has appeared in leaks sporting an edge-to-edge display and practically no bezels. Also worth noting is the inclusion of a 3.5mm jack, meaning buyers will not have to shell out for a pair of new USB-C headphones to listen to music on the device.
The LG G6 is expected to be unveiled during LG's press conference at MWC 2017 on 26 February.