There was a lot to love about about the Samsung Galaxy S7, from its great design, beautiful display, and powerful chops, right down to the fact that you could dunk it in water and still have a fully-functioning phone afterwards.
Nevertheless, the manufacturer will need to pull out all the stops with its 2017 successor, the Galaxy S8, to ensure it can maintain its neck-and-neck position with Apple, not to mention resolve itself of the PR nightmare following the global recall of the Note 7.
News and rumours about the handset are now flowing thick and fast. Here are the most credible tidbits we've heard so far.
---
Samsung Galaxy S8: Launch date and price
The Samsung Galaxy S8 will be unveiled during a global Samsung Unpacked event this week, on Wednesday 29 March. Reports indicate that the phone will hit shelves roughly a month later, with The Guardian giving 21 April as a potential release date. A more recent report from Venturebeat suggests that the launch date has now been pushed to 28 April.
Thanks to a listing by UK smartphone retailer Mobile Fun, we now know that the Samsung Galaxy S8 will cost £799/ $799 SIM-free. The larger Samsung Galaxy S8 Plus will cost £899/ $899.
---
Samsung Galaxy S8: Infinity display
Samsung has confirmed that a larger version of the Galaxy S8 will be available to purchase after going live with its official Galaxy S8 Plus support page. According to the Guardian, each will offer a curved "Infinity Display" covering much of the front of the device, leaving extremely narrow bezels along the top and bottom of the Galaxy S8.
Both models will offer a QHD resolution of 2960 x 1440, with the standard Galaxy S8 measuring 5.8in and the Galaxy S8 Plus measuring 6.2in. This is backed up by the Galaxy S8 listings on Mobile Fun, which offer a full list of technical specifications for the Samsung Galaxy S8 and S8 Edge.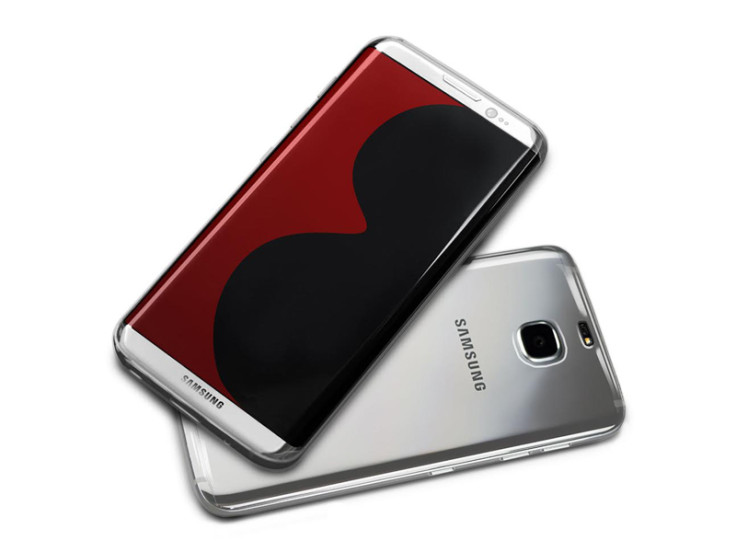 ---
Samsung Galaxy S8: Design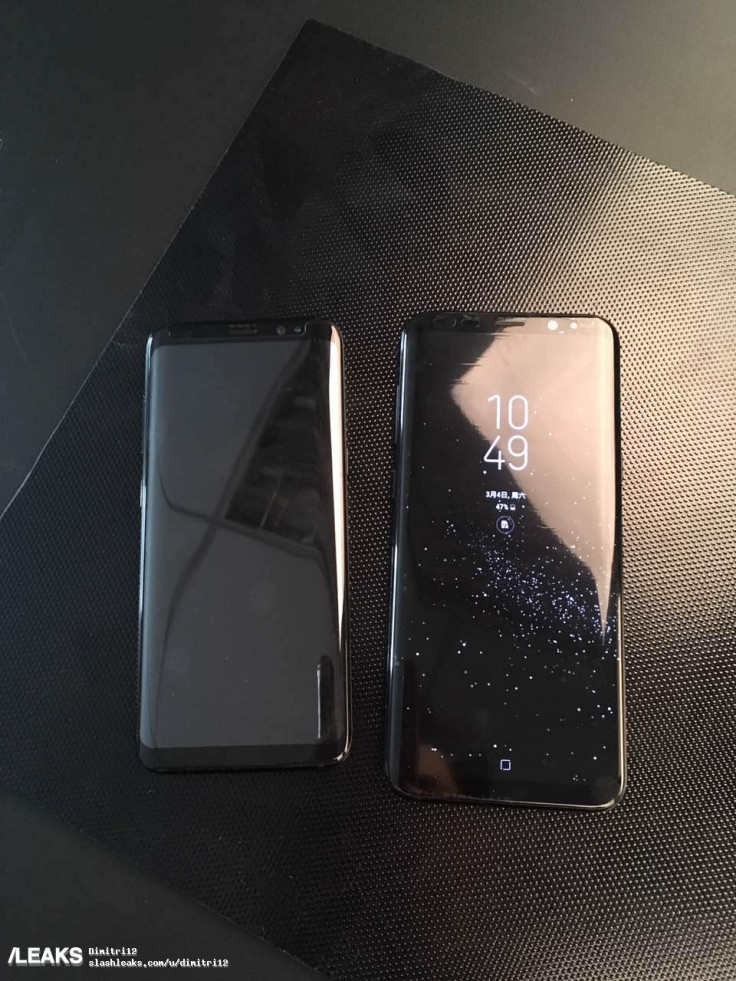 Thanks to dozens of leaked images and press shots, we pretty much know exactly what the Samsung Galaxy S8 and S8 Plus look like. A hands-on photo obtained via SlashLeaks shows both phones in a side-by-side comparison, and Evan Blass has also tweeted out images showing the Galaxy S8 in the flesh.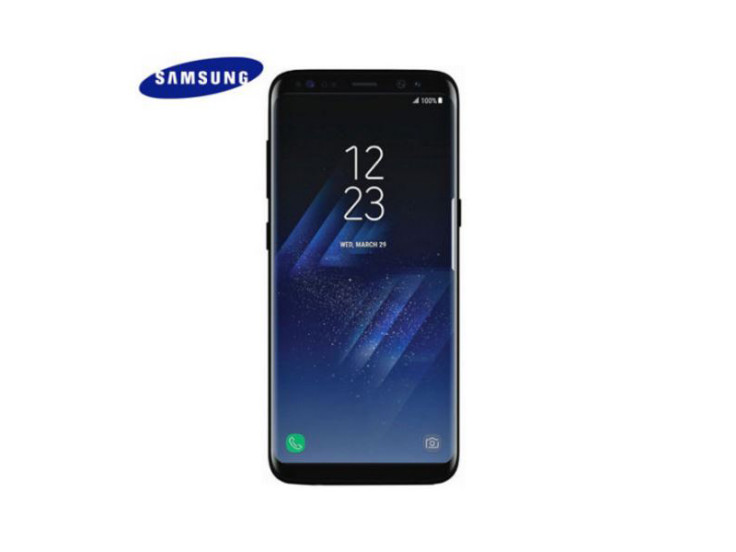 According to a leak obtained by WinFuture, the Galaxy S8 will measure 148.9 x 68.1 x 8.0mm and will tip the scales at 151g. All of the photos we've seen show the handset a sporting sleek unibody design and curved edges, a back-mounted fingerprint scanner and no physical home button. The handset will also be IP68 certified against water and dust.
The Guardian also claims that Samsung's upcoming flagship will feature the same iris-scanning technology that arrived in the now-discontinued Galaxy Note 7, allowing users to unlock the phone with their eyes.
---
Samsung Galaxy S8: Processor and storage
US & European version of the Galaxy S8 is expected to arrive with the new Qualcomm Snapdragon 835 processor, backed up with 4GB RAM. Amongst its many benefits, the Snapdragon 835 brings Qualcomm's latest QuickCharge 4.0 technology to the handset, which allows a smartphone to be charged to 50% capacity in as little as 15 minutes.
According to WinFuture, for Asian markets the Samsung Galaxy S8 will come with a proprietary Samsung Exynos 8895 octa-core chipset clocked at 2.5GHz and again backed up with 4GB RAM.
Both varients are expected to come with 64GB of on-board storage and will feature a microSD slot capable of supporting cards up to 256GB in capacity.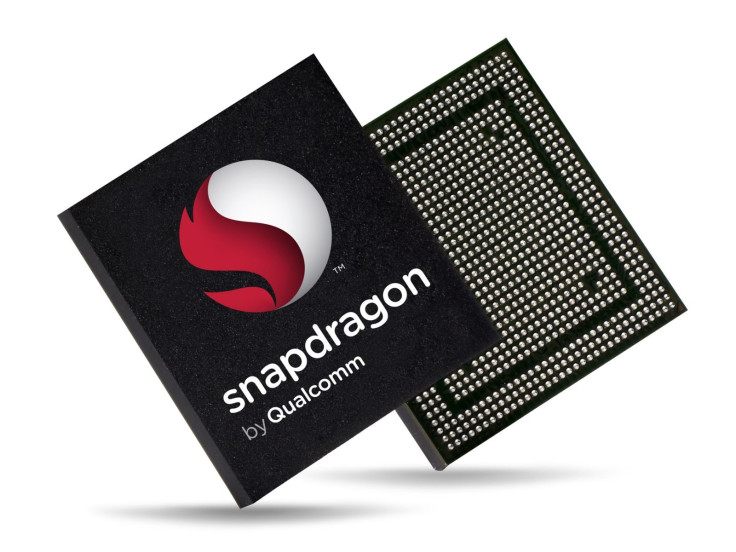 ---
Samsung Galaxy S8: Bixby
The Samsung Galaxy S8 is tipped to feature an integrated artificial intelligence akin to Google Assistant and Apple's Siri, which users will be able to launch by pressing a dedicated hardware button on the side of the device. According to The Guardian, the Galaxy S8's digital assistant will be capable of object recognition using the phone's camera, and will pull its data from a number of different sources.
The new AI platform comes courtesy of Viv Labs, a firm run by a co-creator of Apple Inc's Siri voice assistant program and acquired by Samsung in October. Samsung's digital assistant is reported to be named Bixby, which was trademarked by Samsung in November and was alluded to by Samsung itself on a since-removed beta website for Samsung Pay Mini.
Samsung Galaxy S8: Stereo speakers
The Samsung Galaxy S8 could come with dual speakers akin to HTC's highly acclaimed BoomSound setup, reports GSM Arena. Particularly worrisome for HTC is word that said speaker tech could come with Harman Kardon branding.
Weight behind this rumour lies in Samsung's recent acquisition of Harman, and with it the US-based company's extensive portfolio of IoT, home audio and connected car tech.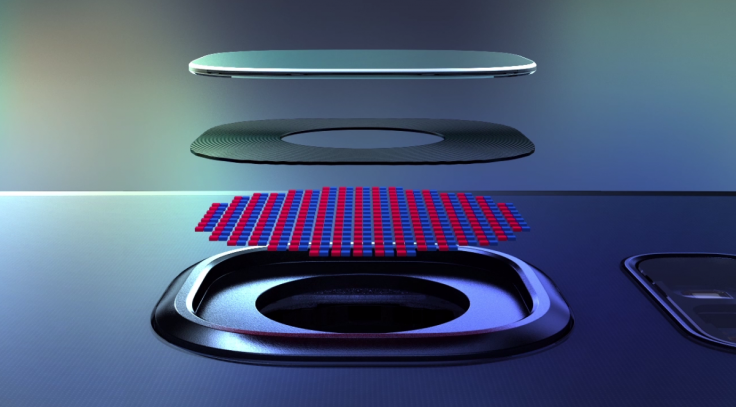 Samsung Galaxy S8: Camera
According to The Guardian, Galaxy S8 will have a similar dual-pixel camera setup camera to last year's Galaxy S7, which will boast "incremental" improvements in speed, image quality and low-light performance. More exciting are claims that the camera will feature built-in object recognition similar to Google Goggles, allowing the handset to recognise whatever it's being point pointed at.
Details that emerged on the website of UK retailer Mobile Fun make no mention of a dual-lens camera and list the Galaxy S8 and S8 Edge as each having a 12MP rear-facing camera and an 8MP front-facing lens. The front-facing lens is also tipped to feature similar iris-scanning technology to the discontinued Note 7, allowing users to verify their identity with their eyes.
Samsung Galaxy S8: DeX Desktop Experience
According to Sam Mobile, the Galaxy S8 will feature PC-like functionality though a 'Desktop Experience' mode. This will be similar to Windows Mobile's Continuum, which enables Windows 10 smartphone users to work in PC-like environment by connecting their phones to a monitor, keyboard and mouse.
If true, this may allow Galaxy S8 owners to use Windows apps like Microsoft Office as well as Samsung's native programmes in a desktop setup. The Guardian reports that the Galaxy S8 will come with a special phone dock and app that will allow it to operate as an Android desktop PC, although it refers to this service as Desktop Extension, or DeX.
WinFuture recently tweeted a supposed leaked image of the so-called DeX Station dock, which features two USB ports, Ethernet port and an active cooling fan.
We'll be updating this article as more news on the Galaxy S8 surfaces, so stay tuned to IBTimes UK Tech for all the latest news, rumours and water cooler chat on Samsung's 2017 superphone.
What specs and features do you want to see on the Samsung Galaxy S8? Let us know on Twitter @IBTimesUKTech