Google's next Nexus branding smartphone has been spotted at the Global Certification Forum (GCF) revealing new features.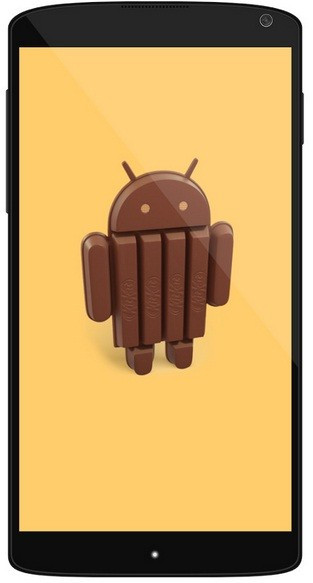 After visiting the Federal Communications Commission (FCC) last month, the Nexus 5 recently appeared in Bluetooth Special Interest Group (SIG). The Bluetooth certification database does not reveal much but suggests LG Nexus 5 bearing model number LG-D821 supports Bluetooth version 4.0 and is an LTE-enabled handset.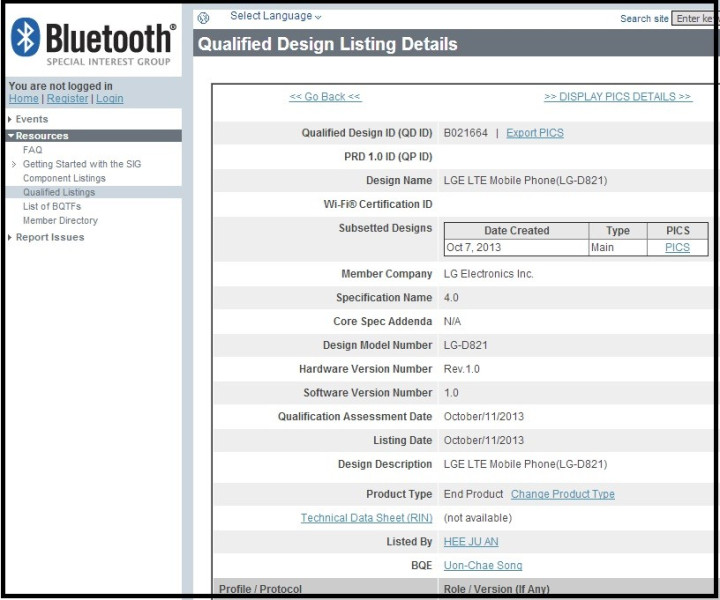 Now, the similar LG-D821 Nexus 5 model has received GCF certification. The certification database suggests that the LG Nexus 5 supports LTE 2600(B7)/2100(B1)/1800(B3)/850(B5)/800(B20) MHz, W-CDMA 2100(I)/1900(II)/1700(IV)/900(VIII)/850(V) MHz and GSM 1900/1800/900/850 MHz.
Besides, the Nexus handset supports LTE UE Category 4 with speeds up to 150Mbps of download, and it said to be the fastest speed of the LTE Cat. 4, according to GSM insider.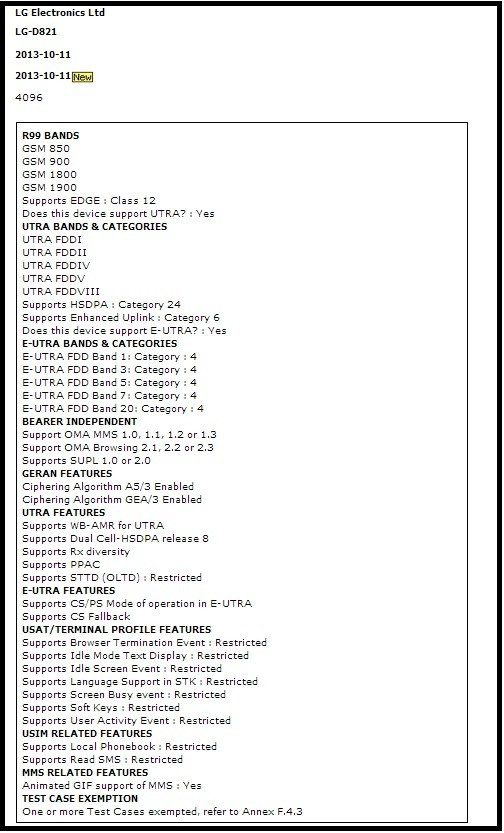 Prior to this, the specifications leak via service manual for LG-D821 also suggests the new Nexus smartphone support LTE network speeds and Bluetooth v4.0. A draft version of service manual for the LG Nexus 5 had leaked last week and it contained details of the hardware and software features, specifications, trouble shooting, diagrams, map, disassembled guides and view of other internal components.
According to the data in the service manual, the Nexus 5 will feature a 4.95in IPS TFT display with resolution measuring 1920 x 1080 pixels. It will be powered by a MSM8974 chip, which is Snapdragon 800 featuring a quad-core processor, clocked at 2.3GHz and paired with 2GB of RAM.
Additionally, the Nexus 5 is expected to come in both 16GB and 32GB storage variants. It will feature an eight megapixel rear camera with Optical Image Stabilisation (OIS) and 1.3 megapixel front-facing camera. It will run with a Li-ion battery of 2,300mAh. The Nexus 5 will be a Near Field Communication (NFC)-enabled handset and support wireless charging.
Also read: Google Nexus 5 gets high repairability scores in teardown