Google's new Nexus smartphone has just received a teardown assessment in which the device secures impressive repairability scores.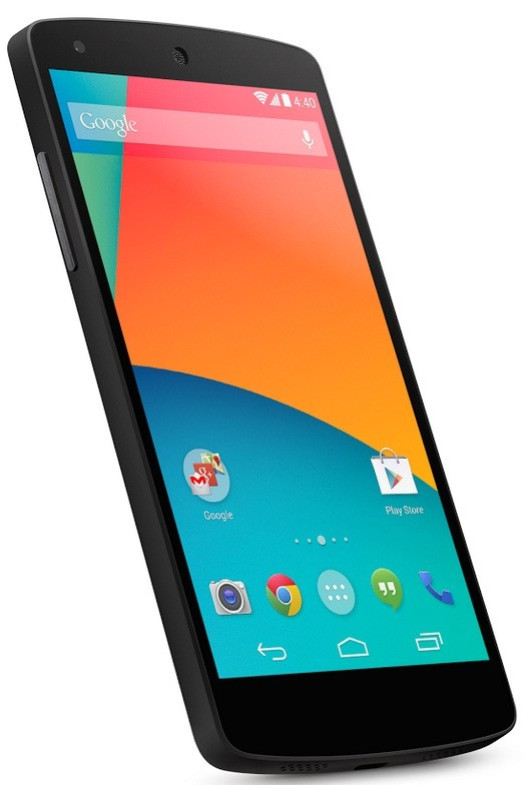 The fifth Nexus smartphone is Google's first device to ship with the latest iteration of Android operating system, v4.4 KitKat. Like the KitKat which suggests a chocolate coating on the phone, the device indeed carries a plenty of tasty features, according to iFixit who have conducted a teardown treatment of the Nexus 5.
The Nexus 5, as the teardown suggests, is held plastic clips, which are pretty tight with adhesive material at the bottom of the case. When the back cover is taken out what can be spotted clearly are the antennas for the Wi-Fi, MIMO and GPS. LG's 3.8V (2,300mAh) battery inside Nexus 5 offers slight jump in the capacity over the previous Nexus 4.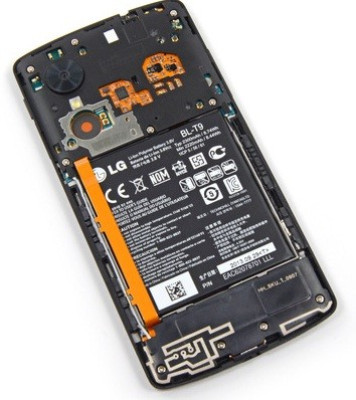 The new Nexus smartphone integrates the Broadcom BCM20793M NFC controller (which was found after removing the motherboard). The teardown keeps unfolding one after one feature. Inside the Nexus 5 is a Sandisk SDIN8DE4 16GB NAND flash, Qualcomm WTR1605L LTE/HSPA+/CDMA2K/TDSCDMA/EDGE/GPS transceiver, Qualcomm PM8841 power management IC, Broadcom BCM4339 5G Wi-Fi combo chip with integrated power and low-noise amplifiers, InvenSense MPU-6515 six-axis MEMS Motion Tracking device and Asahi Kasei AK8963 3-axis electronics compass.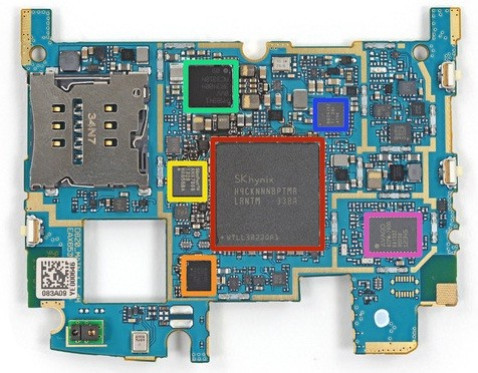 The Nexus 5 packs quad-core 2.26GHz Snapdragon 800 SoC, which is layered beneath the 2GB LPDDR3-1600 RAM. The handset features an eight megapixel rear-camera with Optical Image Stabilisation (OIS), which is powered by IvenSense IDG-2020 dual-axis gyroscope.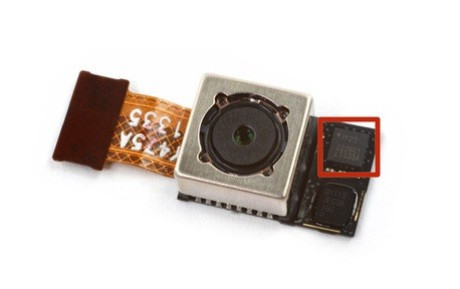 The Nexus 5 scored eight out of 10 in the repairability rating. The teardown suggests that the smartphone features very modular design allowing independent replacement of several components such as headphone jack and speakers. The battery inside the device is easy to remove and replace.
Also read- Google Nexus 5: Tips to Increase Battery Performance