South Korea based LG Electronics has unveiled a flexible OLED TV panel that lets users roll up the panel, just like paper for up to 3 cms.
The OLED panel measures 18-inches. According to LG, users can use the panel again after folding up, and the picture display will remain unaffected.
LG's ultra-flexible OLED display initiative is a part of the company's Rollable TV initiative that is set to officially launch by 2017. These rollable TVs are expected to have 60in Ultra HD OLED screens.
Along with the ultra-flexible rollable display, LG also officially showcased another 18-inch transparent OLED panel that the company plans to incorporate within future 'large-screen' televisions.
"We are confident that by 2017, we will successfully develop an Ultra HD flexible and transparent OLED panel of more than 60 inches," stated In-Byung Kang, Senior Vice-President and Head of LG Display's R&D Centre, in an official press release.
LG's rollable OLED display has a resolution of 1200 X 810 with 1 million mega-pixels. Curvature radius of the ultra-flexible display panel is 30R. Users should be able to roll up the panel up to a maximum radius of 3cms without affecting the display's function.
The material used within the 18in rollable display is molecular substance-based polyimide film, which substitutes plastic (conventionally used to make TV outer panels).
Polymide film renders a significantly greater curvature radius, and reduces the overall thickness of the display, thereby adding the flexibility property.
The other OLED transparent display showcased by LG along with the rollable display, boasts of the company's 'Transparent Pixel design Technology'.
The overall transmittance of the display is 30% which is said to be significantly more than transmittance rates of existing LG display panels.
"With this breakthrough development, the company has been able to improve greatly the technology level of the transparent display. Considering that the transmittance of existing transparent LCD panels is around 10 percent, this new panel offers significantly improved transmittance," states LG.
Once official, LG's rollable display panels can be expected to be trendsetters as far as the mobility factor is taken into consideration.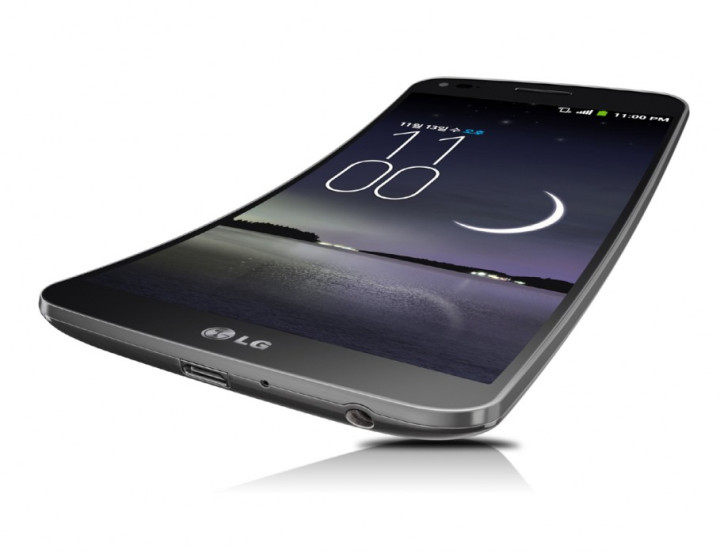 The rollable displays should also lead to various creative innovations across segments, mainly smartphones. With LG's latest displays offering increased durability along with flexibility, we should get to see the curved OLED displays in major retail stores across the globe.
However, LG is not the first to start work on flexible display panels. Other electronic giants such as Samsung and Apple have already begun working towards developing flexible smartphone/tablet display panels.