LG unveils world's largest flexible, transparent OLED display
The 77in display can be used for digital signage, smart desk, aquarium and augmented reality.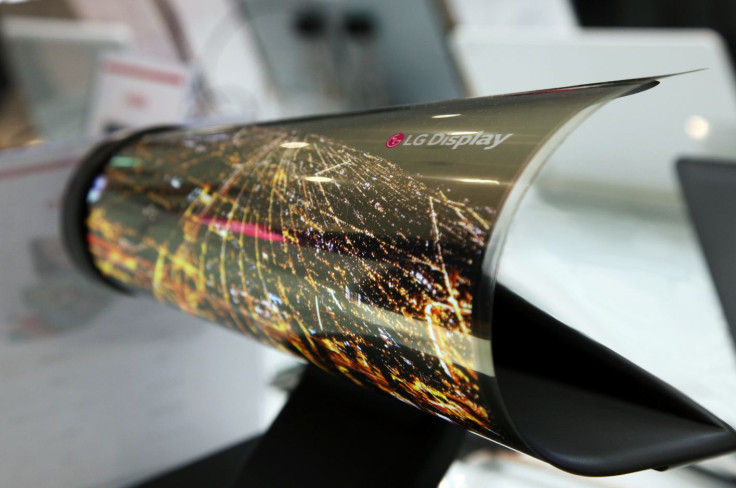 LG Display has developed the world's first flexible and transparent OLED display. The new 77in OLED display comes with an ultra HD (UHD) resolution of 3840 x 2160 pixels with 40% transparency and 80 radius of curvature. The panel can be curved into a circle with a radius of 80mm, without affecting its functionality.
Prior to this LG Display unveiled an 18in flexible OLED panel and an 18in transparent OLED panel in 2014. Last year it had launched a 55in transparent OLED panel with 40% transparency.
"LG Display, opened the large-sized OLED TV market in 2013, has been leading the OLED industry and will continue to bring innovation to the market. We pledge to provide differentiated value as the leader in the future display market," In-Byung Kang, senior vice-president and chief technology officer, said in a statement on Thursday, 22 June.
The company said the display can be used for various purposes such as digital signage, smart desk, infotainment system for automobiles, augmented reality and aquarium, although it did not reveal the detail about the commercial rollout of the display.
According to the Korean Herald, the development of the display is a part of the national Future Flagship Program with an investment of 126.2 billion won ($110bn, £87bn).
"The completion of this large flexible and transparent display is expected to contribute to expanding new OLED markets," said Kang In-byeong, chief technology officer of LG Display, at the launch event in Seoul.
At the same event, the company also unveiled a few applications such as a smart desk, an augmented reality aquarium using the flexible display.
© Copyright IBTimes 2023. All rights reserved.