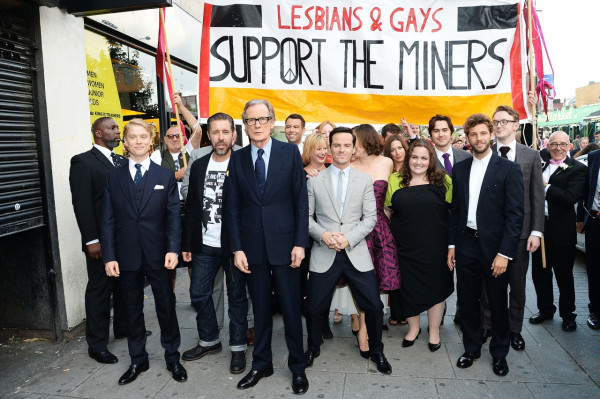 Here at Stonewall we know that the media is hugely influential for the LGBT community, whether in documentary form, soap opera storylines or real-life representation on screen.
Channel 4's Dispatches, for example, has this year shed light on the disturbing and very real oppression, hatred and violence that LGBT people are up against around the world – from Russia (in the form of Liz Mackean's 'Hunted') to Jamaica (Ade Adepitan's 'Jamaica's Underground Gays'). These programmes have sent sirens and signals to those of us in the UK, whether LGBT or not, and have helped alert individuals and groups to serious issues that need to be addressed.
This year we've seen the nation's favourite soap stars tackle topics including same-sex domestic violence and HIV/AIDS, whilst also introducing LGBT characters that don't live up to stereotypes. This balance of diverse and fair representation, whilst also highlighting relevant issues the LGBT community face, is one that the likes of Emmerdale, Corrie, Hollyoaks and EastEnders have vastly improved on in recent years.
Additionally, we've had an influx of visible LGBT role models hit our screens within the last twelve months, such as Sam Smith, Tom Daley and stateside superstar, trans activist and actress Laverne Cox. These individuals have not just represented their communities, as examples of hard work and success, but also diversify one-sided ideas of what 'LGBT people are' that some non-LGBT people might hold.
In this sense, having LGBT role models on our screens, telling their stories and showing the masses their talents, is just as important for an audience of non-LGBT individuals as it is for LGBT communities.
One area of the media where LGBT representation can also have a huge impact is film. And one particular film, directed by Matthew Warchus and produced by Stephen Beresford this year, has certainly had that.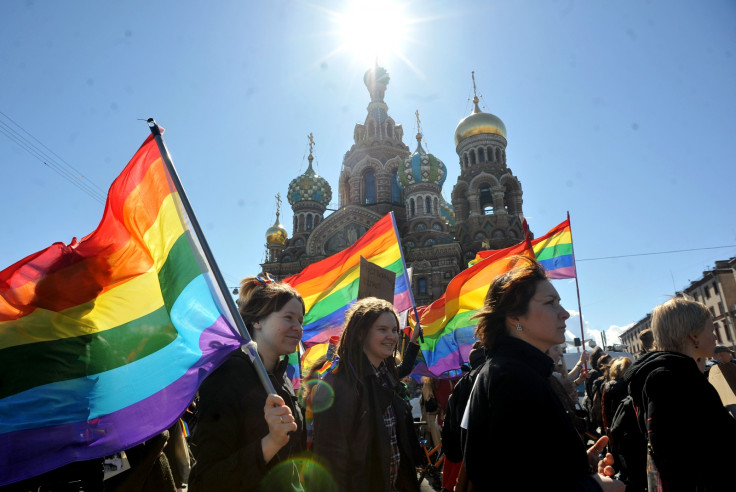 Pathe's film, Pride, details the unlikely unison between LGBT group Gays and Lesbians Support the Miners and a group of miners in a small Welsh village which took place during the miners' strikes in 1984. The film tells the story of how two minority groups who were both up against it came together in unison to create big change.
Pride is inspiring in its message of coming together for a shared goal: equality. Additionally, however, it opens doors to LGBT history and adds a new dimension to parts of LGBT lifestyle and culture that younger generations in particular might be unfamiliar with.
At our awards this year, Pride took the Broadcast of the Year prize, beating strong competition including EastEnders and Orange is the New Black. The result went down extremely well with guests at the awards, almost all of whom had seen the film and rate it extremely highly.
What people fall in love with most about Pride is its ability to draw the audience in and make them feel a part of the story, regardless of whether they lived through the era, worked as a miner or identify as LGBT. Its themes of oppression, prejudice, togetherness and fighting for a cause are things that all people can relate to in one way or another.
Since its release, Pride has had rave reviews from both the media and the general public.
Most recently, the film has been included in the Golden Globes list, having been nominated in the category of Best Motion Picture, Musical or Comedy. This no doubt only echoes its relevance as an extremely important and well-created piece of cinema.
For actors including Bill Nighy, Dominic West and Imelda Staunton to portray the characters and relationships in this film with such vulnerability and conviction, mastered by Warchus and Livingstone's guidance, 'Pride' really does create a snapshot in time. And it's one that many would argue must not be forgotten.
'Pride' being added to the 2015 Golden Globes' list means a lot to the LGBT community. It doesn't just reflect its quality of acting, directing and production, but also interest in its story and willingness to not only acknowledge it but also to give it a platform and to praise it. Such visibility within the film industry is not just a pat on the back, but a sign of solidarity with the LGBT community, its history and its future as we move forward together.
As we leave 2014 and approach a New Year, we can only hope that Pride has helped pave the way for other films to tell important stories rooted in LGBT history, which will help comfort, educate and create positive change.
Into The Woods, Birdman The Grand Budapest Hotel and St. Vincent are also nominated in the 'Best Motion Picture, Musical or Comedy at this year's Golden Globes. You can see the full list at www.goldenglobes.com.
You can find out more about Pride the movie at www.pridemovie.co.uk or follow the motion picture on Twitter @PrideMovieUK.
Matt Horwood is part of the communications team at Stonewall UK. You can find out more about Matt by visiting his twitter page or that of Stonewall.