LGBT Community Celebrates Gay Pride in London Parade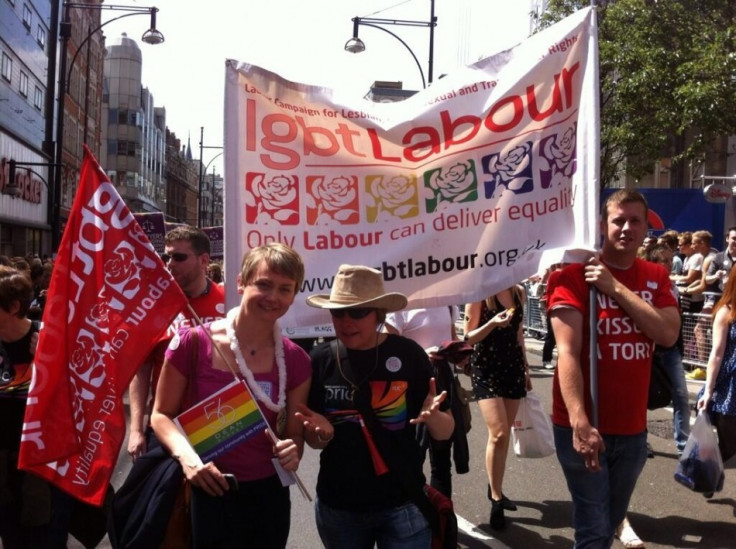 This year's Gay Pride march is expected to be the biggest lesbian, gay, bisexual and transgender event in London for 10 years, with thousands of people in attendance.
This year the theme is Love (and Marriage) "to celebrate civil partnerships, parents' love for their children, love of friends and family but it also recognises the Equal Marriage bill going through Parliament," said Michael Salter, chairman of Pride in London.
Writing in the official Pride guide, Prime Minister David Cameron said: "There will be girls and boys in school today who are worried about being bullied and concerned about what society thinks of them because they are gay or lesbian.
"By making this change they will be able to see that Parliament believes their love is the same as anyone else's love and that we believe in equality. I think this will enable them to stand that bit taller, be that bit more confident and I am proud of that."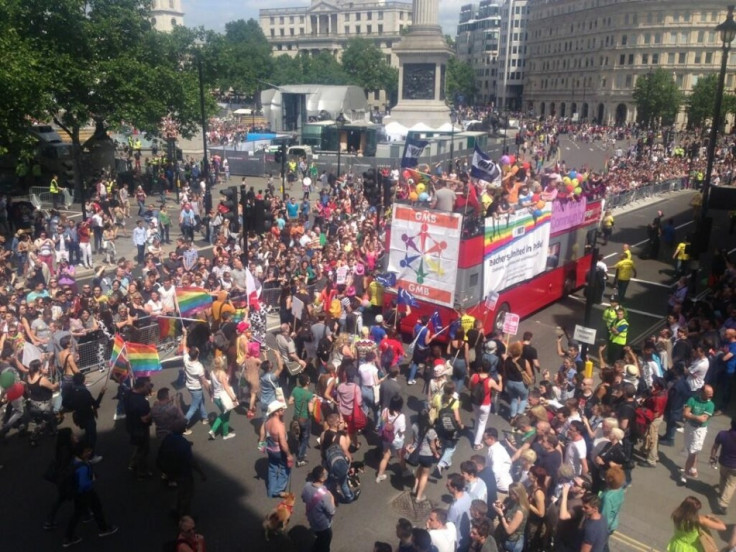 The parade travels through the heart of London, along Oxford Street and Regent Street before ending up on Whitehall, and will be followed by events across the city.
Labour leader Ed Miliband said there is "still more to be done" to change attitudes. He added: "Too many young people still fear to come out at school due to bullying. In too many places in the world, it is still a crime to be gay."
Organisers said around 150 groups are involved in this year's parade and urged visitors to join in the celebrations.
Mayor Boris Johnson has provided London LGBT and Community Pride with a grant worth up to £500,000 to stage the event in 2013 and develop it over five years. He said, "As befits a city with a large LGBT population, London hosts one of the biggest events of the year and I am delighted to support the festivities, which attract people from across the UK and beyond.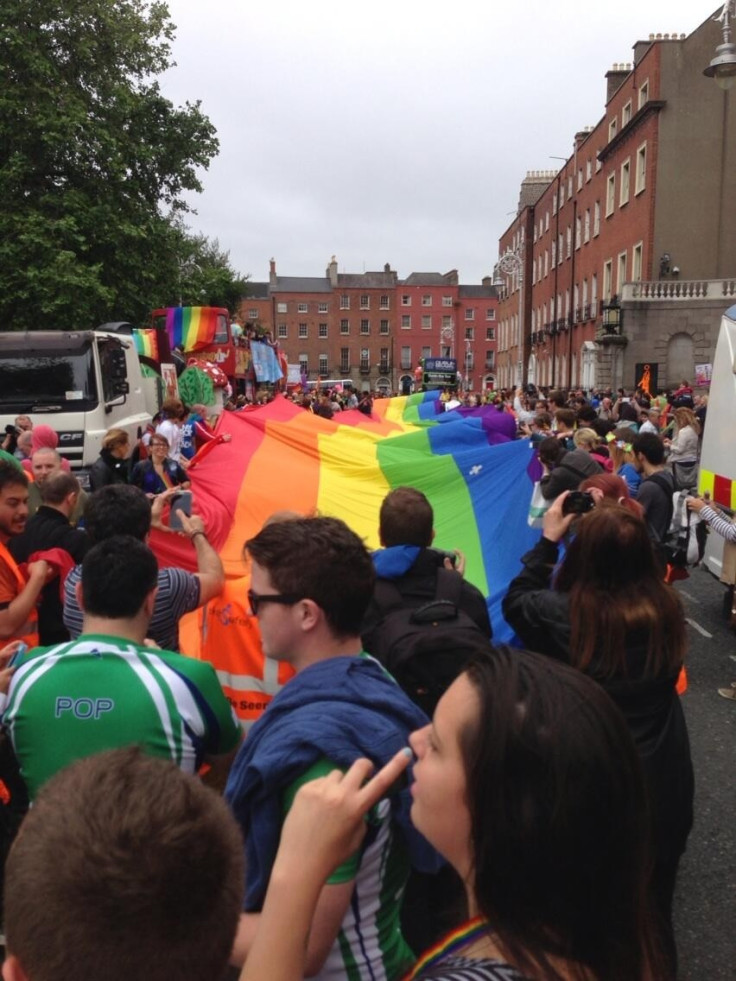 "Our city has been at the forefront of the drive towards equality, but let's not rest on our laurels - of course more needs to be done to tackle prejudice and discrimination. This means standing up against homophobic bullying in the workplace, schools and elsewhere.
"My team works closely with the police in its efforts to combat homophobic hate crime and I would always urge anyone who experiences any hate crime to report it."
© Copyright IBTimes 2023. All rights reserved.