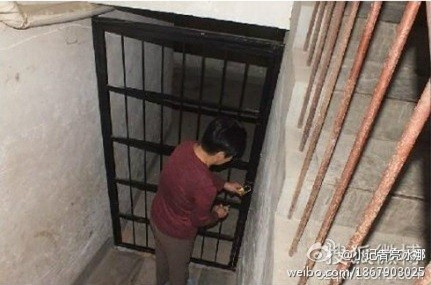 A man has been sentenced to death in China for keeping six women in a dungeon as sex slaves and then murdering two of them.
Li Hao, 35, was found guilty of murder, rape, organised prostitution, illegal detention and spreading pornography for profit.
He was given the death penalty at the Luoyan Luoyang Intermediate People's Court in Henan Province, Xinhua news agency has said.
The court heard how Li had dug the dungeon himself under a basement he had bought in Luoyang in 2009. He would trick the women into going there and then kept them prisoner, the court said.
The six women had been imprisoned for between two and 21 months. Li repeatedly raped the women, forced them to have sex with customers and made them appear in obscene web shows.
His motive, police said, was to make money by forcing the women into prostitution and appear in his shows.
Two of the women were killed while they were kept in the dungeon. Three more of Li's prisoners were also found guilty of murder; in one case Li had instructed the women to kill.
The court allowed the women leniency for committing these crimes as they took place under extreme circumstances - one received a three year jail sentence and the other two were put on probation.
Li's dungeon was discovered after one of his victims escaped and reported her captor to the police.
Prior to his imprisonment, Li had been a clerk for Luoyang's technological supervision bureau. He was married and had an eight-month-old baby when he was arrested last year.
Pittsburgh Sex Slave Tanya Kach: I Was in Love With my Abuser Thomas Hose