Chinese General's Teenage Son Li Tianyi Denies Gang Rape
Child of Gen Li Shuangjiang and singer Meng Ge accused of raping woman in Beijing hotel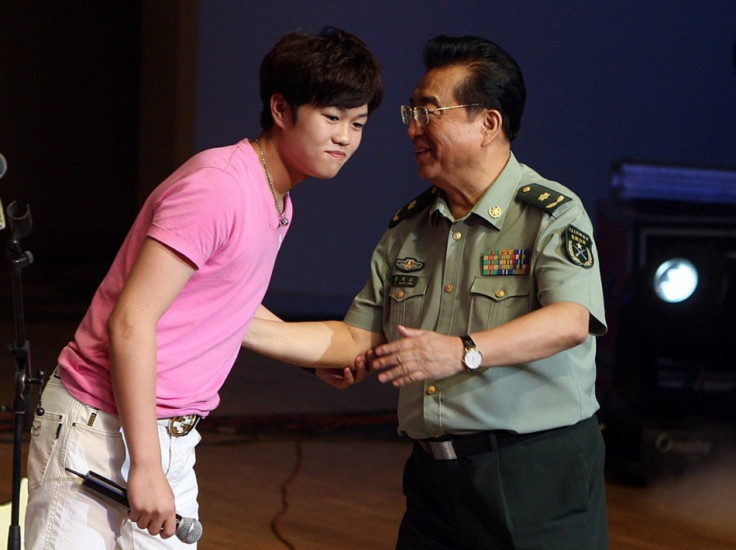 The teenage son of a high-profile Chinesegeneral has denied taking part in a gang rape.
Li Tianyi, 17, appeared before a Beijing court accused of being one of five rapists who assaulted a woman in a hotel in the capital in February.
The case has rekindled widespread public anger over corrupt officials and their families. Li is the epitome of the elite's arrogant and above-the-law behaviour.
A sceptical public expect Li, the son of Gen Li Shuangjiang of the People's Liberation Army (PLA) and Meng Ge, a famous singer, to dodge the law unscathed because of family influence.
A small crowd of protesters gathered outside the court as the closed-door trial started.
Two female demonstrators held signs that read: "Protecting the rights of mothers, females and young girls" and "Believe in justice".
Li told the court that he was drunk at the time of the alleged assault and had no knowledge of it.
"The Li family continues to challenge the intelligence of normal people. They're using despicable means to acquit Li," said a microblogger. "If a heavy sentence is not imposed, it will not satisfy the people."
His defence team had argued that the incident was a case of prostitution and not rape.
The defendant's family said the alleged woman was a bar hostess, suggesting that she was at fault.
"Even if it was rape, the harm of raping a bar hostess is less than raping a woman from a good family,'' Yi Yanyou said on microblogging site Sina Weibo.
Li sparked public controversy in 2011 when he assaulted a middle-aged couple whose car was blocking in his BMW. Li's car had no licence plates and he was behind the wheel without a driving licence at aged 15.
"Dare you call police!" he reportedly shouted at bystanders. He was sentenced to one year in jail.
© Copyright IBTimes 2023. All rights reserved.