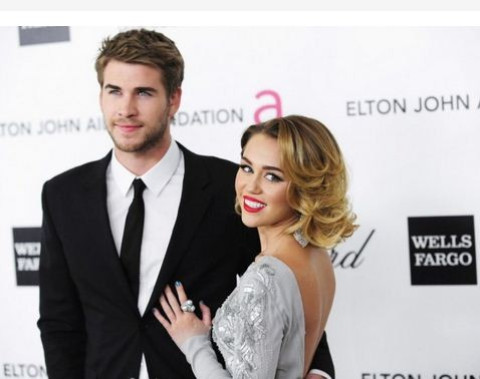 Hollywood hunk Liam Hemsworth has revealed that he did all sorts of odd jobs before he landed in Hollywood. Hemsworth also states that this was the reason why he still feels grounded. Miley Cyrus' ex fiancé stated that he began his career working as a librarian, plumber, park ranger and electrician and has also worked at a bakery and a bowling alley.
He also stated that he was glad that he came from a hardworking family.
Meanwhile, Hemsworth's family are apparently very happy that he split with pop star Miley Cyrus. Hemsworth's family had even staged an intervention back in April to try and persuade him to end the relationship.
''This is the happiest they've seen Liam in a long time and they are supporting the break up,'' a source close to the family told HollywoodLife.
The Hunger Games star has reportedly moved on and is having a great time. He was spotted in New York City's, Ainsworth Park a few nights back.
''Liam was flirting with two girls the entire time. He was having a great time, laughing and drinking. He looked happier than ever and it's clear he's totally loving being single,'' s source present at Ainsworth Park stated.
Cyrus and Hemsworth met on the sets of the 2010 romantic drama The Last Song and began dating soon after. Apparently the couple split up early this year but Cyrus was in denial over it.
Hemsworth has told Cyrus that she can keep her engagement ring and reports suggest he has already moved on with Mexican actress Eiza Gonzalez. He was spotted kissing González at her apartment complex in Beverly Hills, California.