Is Liam Hemsworth really furious over Miley Cyrus and Patrick Schwarzenegger's alleged text messages?
Cyrus and Schwarzenegger dated for 5 months before ending their relationship in April 2015.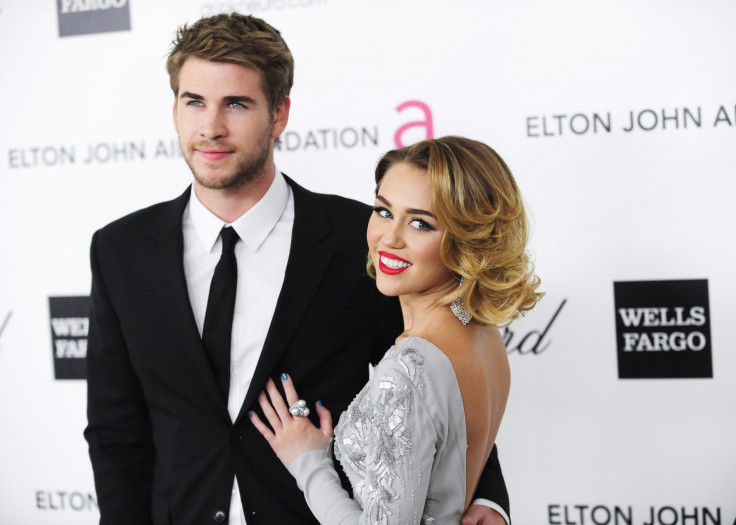 Gossip Cop has debunked a report that claimed Liam Hemsworth is "furious" after he discovered alleged text messages between Miley Cyrus and her former boyfriend Patrick Schwarzenegger on the Wrecking Ball hit-maker's phone. The debunking website has said that there is no truth to the Life & Style magazine's report that claimed The Hunger Games actor "is worried Miley [Cyrus] isn't being upfront" about the incident.
A source has told the debunking website that the magazine's report is "not true".
"Miley was in love with Patrick before he cheated on her, and he would love to have Miley back in his life. And even though Liam is furious about the texts, Miley loves the attention," an alleged source told the magazine. (via HollywoodLife)
"Miley keeps saying it was one-sided and she doesn't care about Patrick at all anymore, but Liam is worried Miley isn't being upfront," the alleged source added.
The source had said that Hemsworth was worried as Miley might leave him for Patrick.
The 23-year-old singer and Hemsworth first met on the sets of The Last Song in 2009 and got engaged in 2012 but split in 2013. The songstress then dated Schwarzenegger for five months before ending their relationship in April 2015. In December 2015, Miley and Hemsworth rekindled their romance and are rumoured to be planning their wedding.
© Copyright IBTimes 2023. All rights reserved.