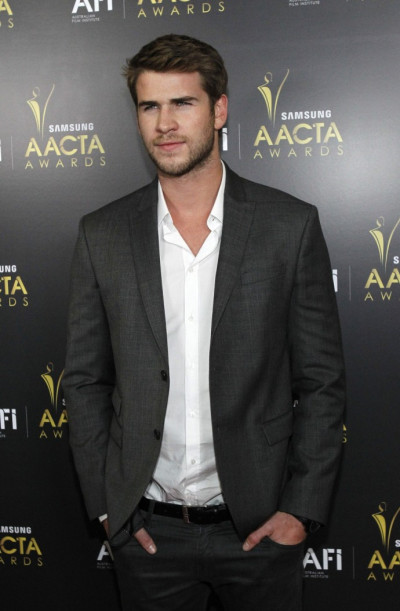 Australian actor Liam Hemsworth was reportedly spotted kissing The Vampire Diaries star Nina Dobrev at the Corner Tavern bar in Atlanta, Georgia.
An eyewitness told Celebuzz that the 25-year-old The Hunger Games actor and Dobrev "only had eyes for each other."
"They were there together and were with a couple other friends," Jahti Anderson told Celebuzz. "They were having a great time. They were definitely acting couple-y. "
"They were drinking beers and mostly standing and talking near the bar," Anderson added. "They stayed around two to three hours and Nina left before Liam, and as she was leaving they gave each other a good night kiss… [and] she ran off into a car service with her friend.
"The kisses were on the lips publicly outside of the bar… and it was three sensual kisses on the lips," he said.
A fan took to Twitter to share her excitement on meeting Hemsworth.
The 25-year-old Canadian actress is in Atlanta working on Vampire Diaries Season 5 and Hemsworth is in town to shoot The Hunger Games: Mockingjay, Parts 1 and 2.
Hemsworth has been single since he officially announced his split from Miley Cyrus in September. Just after the news broke out, he was spotted kissing Mexican actress Eiza González at her apartment complex in Beverly Hills, California.
Meanwhile, Dobrev previously was in a relationship with Vampire Diaries co-star Ian Somerhalder. The 34-year-old Somerhalder plays Damon Salvatore on the television show, to Dobrev's Elena Gilbert. The couple dated for more than three years.