Liam Payne was trending on social media on Saturday night following his X Factor appearance - but for all the wrong reasons.
After the judges final acts, including Grace Davies, Holly Tandy, Rai-elle, Lloyd Macey and Sam Black performed on the show, the singer faced a backlash on Twitter after his first solo appearance on the first X Factor Live show fell flat.
The former One Direction star left viewers stunned by his faltering vocals, dubious dance moves and a decidedly lacklustre performance of his new track, Bedroom Floor.
While he had the support of girlfriend Cheryl and her mother Joan, as well as other members of his own family, the performance had viewers turning to Twitter to lambast the ex-boy band star.
"If I had my eyes closed, I'd definitely think this was the annual joke act," said one less than impressed viewer.
"So the worst act on #Xfactor tonight is officially. - #LiamPayne - Oh dear!," tweeted another pointedly.
Others suggested that American singer Spencer Sutherland, who was sent home following the first public vote of the series, could have been saved. "Can we vote @LiamPayne off? By far the worst performance of the night!" wrote one commentator.
Payne famously found fame on the X Factor after his second audition aged just 16, when he was put through by the judges including the then married Cheryl.
After getting through boot camp he was put in a band with fellow auditionees Zayn Malik, Niall Horan, Harry Styles and Louis Tomilinson. The boy band went onto achieve global fame as One Direction.
However, after Malik famously quit the group midway through their world tour, the group have since disbanded and after their last performance on the X factor as a four piece, they each went their separate ways.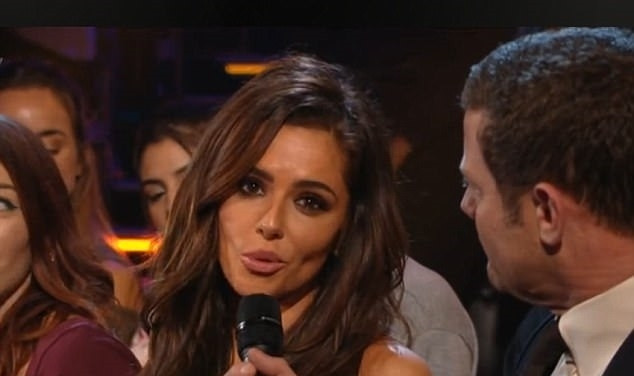 It was during that time that Liam and Cheryl became close as she finalised her divorce from French businessman Jean-Bernard Versini Fernandez.
Despite a ten-year age gap, Cheryl and Liam recently became parents to their son named Bear and are widely rumoured to have secretly tied the knot.
While the X Factor has played a big part in Payne's life, his latest performance left fans wondering whether the singer had any hope of forging a successful solo career to match the success of former bandmates Styles, Horan and Malik.
"You can tell why#LiamPayne did not make it as a solo artist the first time round. #xfactor2017
"OMG! Liam Payne or Liam In Pain? When this years #XFactor contestants sing better than him. YIKES! My ears . . ."
With Simon Cowell absent from the proceedings after suffering a fall at his home, One viewer cheekily remarked: "I wonder if #SimonCowell was listening to #LiamPayne's #album when he threw himself down the stairs?"
Meanwhile Cheryl sparked speculation she would stand in for injured judge who she joined at Judges houses, on the first X Factor live show. Fortunately for her, she wasn't called on to comment on her partner's performance and watched from the audience.
The 32-year-old singer did however send her well-wishes to Cowell as she said: "First of all I really miss you Simon. We love you, we'll be cheering for all the groups. The public did a great job with Jack and Joel."
Liam was in good spirits before the performance and joked that he was 'keeping an eye' on Rak-Su star Myles, who admitted during Judges' Houses he had a crush on Cheryl. "Obviously he fancies my missus so I've got to watch out for him," he said.
While viewers accused the singer of trying too hard to be cool, one ardent fan defended Payne offering an explanation for his weak performance, suggesting that the singer was clearly distracted by his wife's presence.
"Liam couldnt sing bcos he wasn't focused. He was too busy making sure Myles didnt make a move on his missus."
In fact, one person who had nothing but praise for Liam was Cheryl, who beamed as she gave him a standing ovation at the end of his performance.