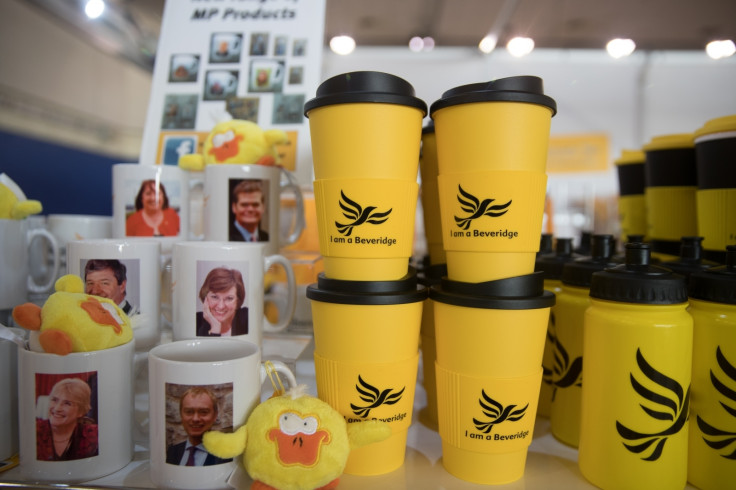 The Lib Dems have suggested a new way to entice back voters in the wake of the last election – by singing songs about Tony Blair dying and mocking their late leader's alcoholism.
Lib Dem grandee Sir Simon Hughes made the joke during the party's infamous conference Glee Club, which takes places every at the final night of the party's conference in Bournemouth.
Described by the Mirror as "without a doubt, the weirdest event in British politics", the Lib Dem's Glee Club involves hundreds of members raucously singing along to sings that ridicule and deride both their political opponents, as well as their own MPs and leaders.
Lyrics for the songs are published in a book produced by publishers of Lib Dem satirical magazine Liberator, so anyone attending can sing along.
This year at the Dorchester Suite at a Marriott Hotel, targets this year included Theresa May, Vince Cable and David Cameron.
Among some of the songs sang at this year's Glee Club include "Ode to Charlie" in tribute to Charles Kennedy, who died in 2015, which concludes with the line "Charlie is pissed again".
A spokesperson Liberator magazine previously said they have been blessing from Kennedy's family to sing the song before his death from alcohol-related problems.
Other songs performed at the event includes one famous one sand along to the tune of American pie which includes the line "Tony Blair f**k off and die" and a new song mocking the age of their new leader Vince Cable.
To the tune of The Beatles' When I'm Sixty-Four, the song goes: On free movement, Vince isn't too sure/ Looks like we're all screwed. Will you still heed us, will you still lead us/ When you're seventy-four," reports the Mirror.
Despite not being an official Lib Dem event, the Glee Club is held every year at he party conference and even attended by MPs and officials for more than two decades.
Hughes, who lost his Bermondsey seat to Labour's Neil Coyle at the 2015 general election, was heard joking from the stage that if the party did "more of this and less tuition fees, we'll be more popular," reports the Daily Mail.
Earlier on in the conference, Lib Dem deputy leader Jo Swinson described the party with 12 MPs as "the Chumbawamba of British politics".
Swinson was referring to the band's 1997 song Tubthumping, saying how the party had also been knocked down, but had got up again.