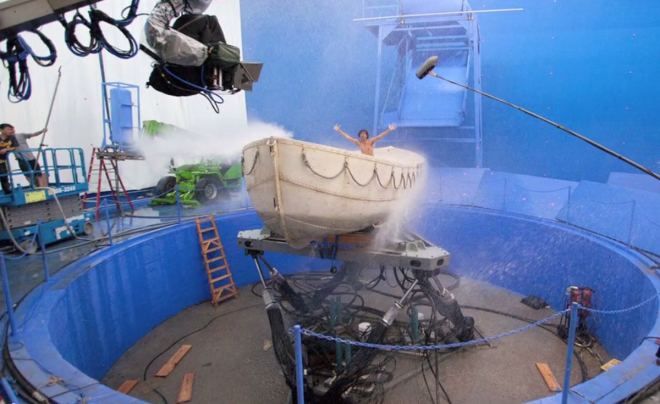 A new documentary chronicling the demise of visual effects studio Rhythm & Hues shows how days before winning an Academy Award for their incredible work on Ang Lee's Life of Pi, the company filed for bankruptcy.
The film shows how 250 people were laid off, leading to 500 visual effects artists protesting the 2013 Oscars – where R&H supervisor Bill Westenhofer was cut off after mentioning the studio.
The poor treatment of visual effects teams around the world, despite their enormous importance to modern filmmaking is a major issue addressed in the 30-minute documentary.
Made by former Rhythm & Hues employees Christina Lee Storm and Scott Leberecht, Life After Pi raises issues that have plagued the world of visual effects for years.
The documentary shows how between 2003 and 2013, 21 visual effects studios closed down or filed for bankruptcy and it also tells us that of the 50 highest grossing films of all time, 49 are dependent on special effects or animated characters.
After criticising Ang Lee for not thanking the team in his Best Director winner's speech, the documentary finishes on a somewhat positive note, with many of the contributors hoping their actions lead to an upheaval in the industry.
Rhythm & Hues previous work, which includes Babe, The Chronicles of Narnia, The Golden Compass and Snow White and the Huntsman, lead them to Life of Pi – a film more dependent on its special effects than any one of its actors, and even Ang Lee.
You can watch the documentary below.