A man who attempted to behead a London commuter and threatened four others with a knife in response to the UK's bombing campaign against Syria has been jailed for life, with a minimum of eight and half years. Muhiddin Mire, 30, was found guilty of the attempted murder of 56-year-old Lyle Zimmerman following the incident at Leytonstone tube station in east London on 5 December 2015.
Mire, who has a history of mental illness, was said to have cut Zimmerman's throat as part of revenge for "my Syrian brothers" and downloaded so-called Islamic State (Isis) propaganda in the days before the attack. Following his arrest, police also found images of murdered Fusilier Lee Rigby on his phone, as well as those of the British Isis executioner commonly known as Jihadi John.
The attack, which occurred days after the British government voted in favour of extending military action against Isis to include airstrikes in Syria, also gained public attention due to the response of one witness who yelled at Mire "you ain't no Muslim, bruv" while he was being restrained by officers.
Police described the incident as an "unpredicted, unprovoked and brutal attack" on a fellow male passenger. The jury heard how Mire had travelled to King's Cross earlier that afternoon before journeying on to Stratford and then Leytonstone to launch the unprovoked knife attack.
During the trial at the Old Bailey, the court also heard how Mire was sectioned under the mental health act in 2006 and suffered from paranoid schizophrenia. The court heard how Mire due to his delusions he believed the former prime minister Tony Blair was his "guardian angel" and also that he was under surveillance by the MI5 and MI6. Mire was also said to missed an appointment with his doctors just four days before the incident at Leytonstone.
At a previous hearing at the Old bailey, Zimmerman, a musician, told the court he has not been "significantly traumatised" by the attack, which left him with a 12cm gash on his neck.
In a statement read out on his behalf, Zimmerman said: "I have been left with a scar on my neck which I am aware of only because it pulls when I use my voice but is otherwise superficial and healing well."
He added: "I am somewhat more cautious about interacting with strangers since the attack. Overall, I have not been significantly traumatised by the attack psychologically."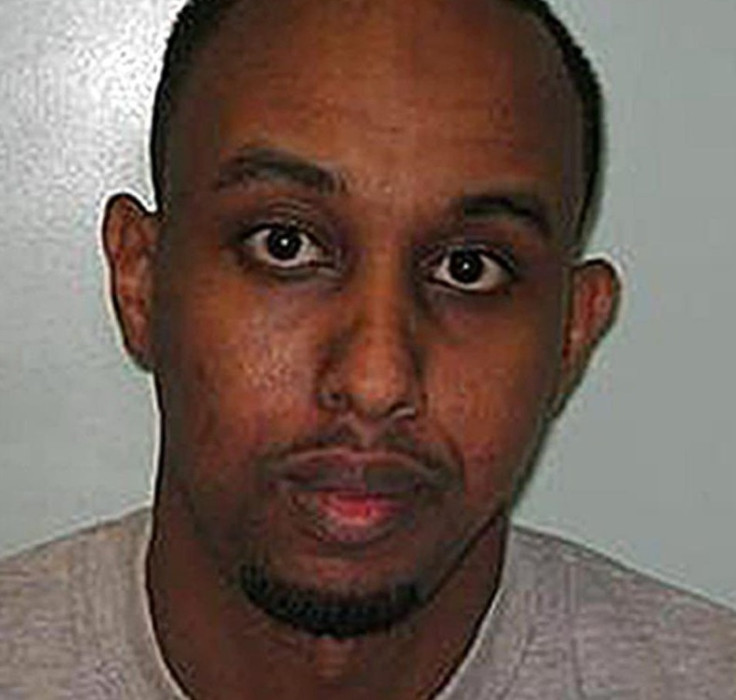 Mire will start his sentence at Broadmoor maximum security hospital for treatment for paranoid schizophrenia. Upon sentencing, Judge Nicholas Hilliard QC said: "This was an attempt to kill an innocent member of the public for ideological reasons by cutting his throat in plain sight for maximum impact.
"The defendant was in possession of a knife with a serrated blade, it became detached from the handle, the defendant shouted at members of the public to get down and knelt down by Mr Zimmerman for 15 seconds and tried to cut his throat.
"The blade was not particularly sharp and must have been difficult to deploy without a handle – had the blade and the handle remained intact it's hard to say whether Mr Zimmerman would have survived the attack."
Commander Dean Haydon, of the Counter Terrorism Command, said: "London is a safer place with Mire behind bars. Whilst Mire was not accused of terrorist offences it would appear from comments he made at the time of the attack and the content he had downloaded on his phone that he may have been inspired by terrorist propaganda.
"My officers continue to work tirelessly in stopping people getting drawn into terrorism and violent extremism in all forms as well as prosecuting, disrupting and deterring extremists, reaching out to communities and safeguarding the vulnerable.
Following the guilty verdict, Haydon praised the public and the officers' response to the attack. He said: "I would like to focus not on the terrible actions of Mire last December but the bravery of all of those involved. The junior doctor who gave medical aid to the victim as he lay bleeding on the floor, people who attempted to intervene, people who took video footage which has aided the prosecution and people who engaged Mire and kept his attention, restricting his movement around the station; effectively confining him until the police arrived and detained him.
"This was Londoners responding calmly and sensibly to a very dangerous individual and all should be praised. The officers who detained Mire were faced with a man armed with a knife and with blood on his hands. Using their Taser, they were able to disarm him quickly and effectively, but I have no doubt it took immense bravery to go forward at that moment."