Choirgirl, 22, killed with a bullet to the head during Rodrigo Duterte's 'state-sponsored butchery'
Hundreds of Filipinos have been murdered by vigilante groups targeting alleged drug 'pushers'.
The family of a choirgirl who just celebrated her 22nd birthday has been left distraught after she was executed and then dumped in a backstreet after being accused of being a drugs dealer. The body of Rowena Tiamson of Dagupan, in the northern Philippines, was found with her hands tied, her eyes and mouth covered in tape, and a bullet wound to her head.
She was just one casualty in President Rodrigo Duterte's war on drugs that has seen between 320-544 people murdered by vigilante groups and police. The president's brutal crackdown on the drugs trade, which began when he came to power on 30 June, has led to his enemies calling him "Duterte Harry" or "The Punisher".
It is widely believed that many of these "executions" have been carried out by the police or civilian death squads. Citizens are getting used to the sight of bodies lying in the street, often draped in cardboard placards saying "pusher".
Every day at least 10 more names join the list of the dead – yet this is a popular war as Duterte enjoys the highest "trust rate" of a president in the Philippines' history. Last week the former lawyer said 3,600 people had been arrested for drug-related offences since he was inaugurated, with 120,000 people turning themselves in, 70,000 of these were said to have been "pushers".
Before his election Duterte had vowed to fill Manila Bay with the corpses of dealers so "fish will grow fat", according to the New York Times. His stance, he says, has been largely justified as the authorities boast a 13% overall drop in crime, as jails in the country head to breaking point.
But many of the families of the victims believe their loved ones were innocent, with some saying that they had just used drugs not dealt them, others refuting any links to narcotics at all. Tiamson's family said in the Times that she was a hard-working communications student that had spent her time in a church choir.
Her body was found with a message saying: "Don't be like her. She is a pusher" but Tiamson's parents say they are happy to have her body tested to prove she was never a user.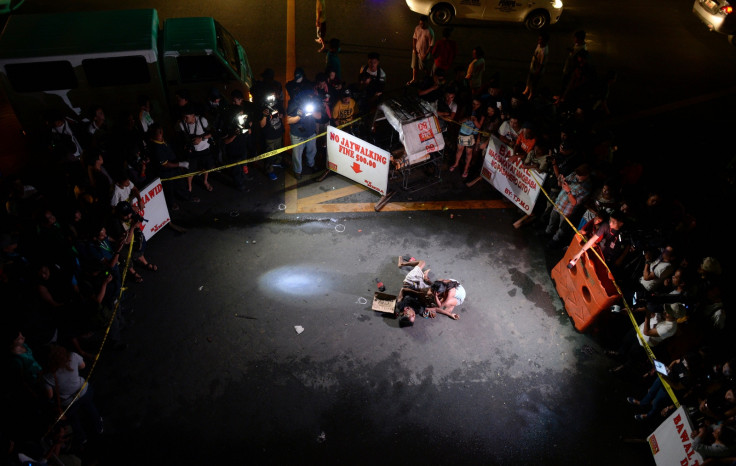 Another victim, Michael Siaron, 29, was shot dead by unknown assailants on motorcycles. A photo of his bereaved wife, Jennelyn Olaires, crying as she held his body went viral in the Philippines. According to Reuters, Olaires said Siaron made money by riding a pedicab, a bicycle with a sidecar, and did odd jobs to make money, and although he used drugs he was not a dealer.
"Anyone can kill and get away with it in the current climate," said Rachel Chhoa-Howard, who researches the Philippines for the human rights group Amnesty International. "We don't know exactly who's committing these killings, but what we have is a leader at the top who appears to condone and outright encourage [them]."
And Phelim Kine, a deputy director of Human Rights Watch in Asia, described the killings as "government-sanctioned butchery". Kine said: "These approaches are essentially government-sanctioned butchery in which the rule of law is completely thrown under the bus".
The Philippine Senate announced plans to begin an inquiry into the killings in August alongside an independent inquiry by the Philippines' Commission on Human Rights.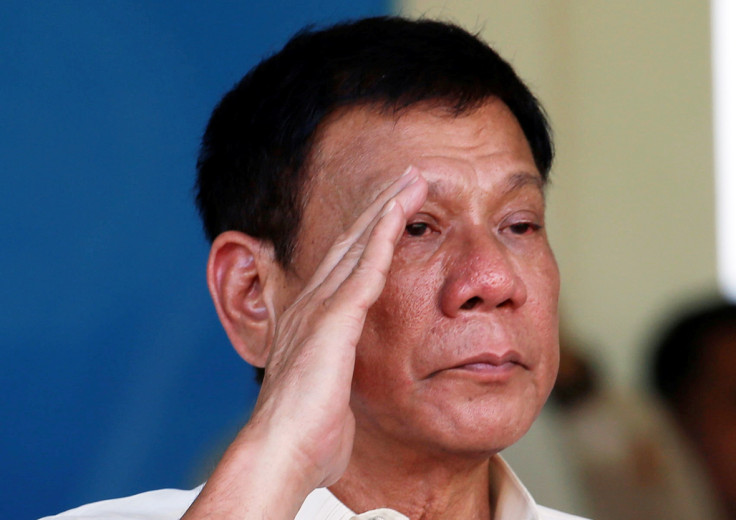 © Copyright IBTimes 2023. All rights reserved.