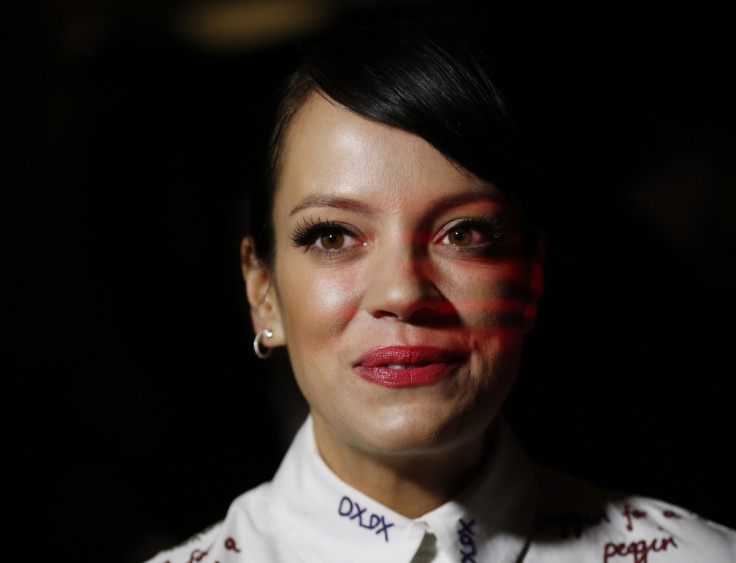 Singer Lily Allen and English Defence League co-founder Tommy Robinson have been embroiled in an ongoing row on Twitter.
The pair became involved in a public spat after the 31-year-old shared a post on Twitter in which she criticised the use of the word "migrant" in an article about the Turkish nightclub attack.
"Don't know his name or nationality but call him a migrant in the headline," the singer wrote, adding the hashtag "racism".
She went on to claim she had "only ever been sexually assaulted by white males" during the Twitter row as the pair exchanged barbs online.
The tweet prompted the EDL leader to accuse Allen of "virtue signalling" adding that she does not "care about the dead people".
Responding to his barb she said: "Don't see you mourning too much for the innocent in Aleppo Tommy."
Referring to the Rotherham sex abuse scandal, he then asked if she had "ever met or spoken to a victim of the Muslim grooming gangs", to which she responded: "I've only ever been sexually assaulted by white males so I feel slightly biased".
As the row continued, members of the public waded into the discussion, taking sides. Coming under attack, Allen also replied to her critics.
"You know what, the police should just lock up all white males as it seems we do everything evil in this world," one user wrote. The singer replied: "That's a bit strong, but restricting their movement on a global scale could be a good idea."
Allen brought her row with Robinson to a close on Monday (2 January) after she accused him of being a "racist, sexist bigot" unworthy of her attention. However, the EDL founder continued the next morning, posting a photo of the Turkey attacker whose identity had been confirmed by police. "So he was a migrant @lilyallen" he wrote.
By Tuesday evening the pair had resumed their war of words after Robinson accused the mother-of-two of not reporting her sexual assault to the police. "How do you know what I have or haven't reported?" Allen replied.
Asking Robinson whether he was suggesting she was lying about being assaulted, she added: "Hello? waiting for a reply. Quite a serious allegation and I'm feeling litigious."
The volatile discussion ignited a flurry of tweets from the public, with some dismissing Allen as "silly" and others praising her for speaking up and defending her position.
As Allen came under attack from supporters of Robinson she decried the reactions as a symptom of "post-Brexit Britain."
The row comes three months after Allen was criticised for apologising to a migrant on behalf of the UK during her visit to the Calais migrant camp.
The 31-year-old volunteered in a warehouse where donations arrived before being distributed to the thousands of migrants and refugees living there. She broke down in tears as she spoke to a 13-year-old at the camp on the edge of the northern French port.
"It just seems that at three different intervals in this young boy's life, the English in particular have put you in danger," she said. "We've bombed your country, put you in the hands of the Taliban and now put you in danger of risking your life to get into our country.
She added: "I apologise on behalf of my country. I'm sorry for what we have put you through." She faced a public backlash for making the apology which was aired on the BBC's Victoria Derbyshire programme.