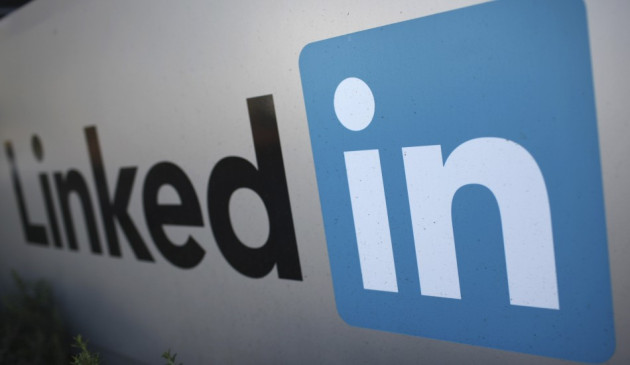 Professional-networking site LinkedIn reported strong revenue growth for the third quarter, as the number of users increased by 38% to more than 259 million.
For the third quarter, the company reported revenues of $393m (£244m, €285m), up 56% from a year ago. Since its initial public offering in 2011, the company recorded revenue growth of more than 50% every period.
LinkedIn's revenue comes from enterprise recruiting tools, advertising and premium subscriptions. The core recruiting-tools business reported a 62% increase in revenues to $224.7m, while revenues from marketing solutions including advertising rose by 38% to $88.5m.
Sales in premium subscriptions grew 61% to $79.8m.
The company reported a net loss of $3.4m, compared with a profit of $2.3m in the previous year. Excluding one-time items, adjusted profit totalled 39 cents per share in the third quarter, beating analysts' projections of 31 cents.
Conservative Forecast
Despite the good results, the company looked a little cautious about its revenue growth in the future.
LinkedIn said it expects to generate between $415m to $420m in revenues for the fourth quarter. Analysts expected revenues of $438m, according to a Thomson Reuters poll.
It also expects adjusted earnings before interest, taxes, depreciation and amortization (Ebitda) of between $98m and $100m for the quarter.
The company revised upward its full-year revenue outlook to $1.5bn, but was slightly below analysts' expectations.
Following the news, LinkedIn shares fell 1.7% to $243 in after-hours trading.
The shares have been trading above the $200 mark since August, having risen 125% over the past 12 months. The stock is currently valued at roughly 75 times estimates for 2013 Ebitda.
The company led by CEO Jeff Weiner has consistently surpassed quarterly top-line targets since its IPO, as it enjoyed uninterrupted flow of income from professional recruiters and job seekers.
The company's revenue model helped it to avoid problems encountered by free social-networking websites such as Facebook, which primarily depend on ad sales.
However, Weiner has recently suggested that LinkedIn could eventually reach a saturation point among white-collar workers, especially in the US, adding that the company is looking for new sources of revenue growth.
In its revenue boosting attempts, the company introduced ads called sponsored updates to its mobile apps and acquired news reader app Pulse.