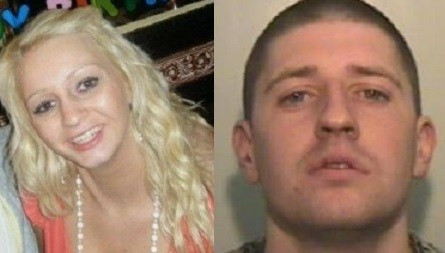 Police investigating the murder of a 25-year-old mother of two in her home in Salford want to speak to her ex-boyfriend in connection with her death.
Linzi Ashton was found dead in her home on Westbourne Road, Winton by relatives on 29 June. While a cause of death has not yet been established, police said the mother had visible injuries to her head and face.
Police have now said her ex-boyfriend Michael Cope, 28, is the main suspect in the murder and have appealed for the public's help in finding him.
Ashton was last seen alive by a friend in the Eccles area of Salford, Greater Manchester, in the early hours of 30 June.
Ashton's two young daughters are believed to have been out of the house when their mother died.
Det chief supt Darren Shenton said: "Linzi was an extremely popular young woman, whose loss will be keenly felt by many, none more so than her two young children.
"Not only will they have to grow up without their mother, they will do so knowing she was taken from them in the most appalling way.
"We are committed to finding her killer and as part of this investigation we need to speak to Michael Cope.
"He has links to the local area and we believe he is most likely still somewhere in Salford. His family also know we are looking for him in connection with Linzi's murder."
Police have warned people not to approach Cope if they see him and to report any sighting of the suspect.
He added: "I also want to send out a clear message that anyone found harbouring or assisting him can expect to land themselves in very deep trouble, if they do not get in touch with us.
"Cope himself can surrender to the police and contact any local police officer or police station but I give this caveat to people who may know Cope and may be harbouring him - I would take a particular dim view of anybody who provides assistance to Cope knowing that he is being actively searched by police in connection with this murder.
"We are also keen to hear from anyone who saw or spoke to either Linzi or Michael throughout Saturday [29 June]."
Anyone with information is asked to call police on 101, or Crimestoppers, anonymously, on 0800 555 111.