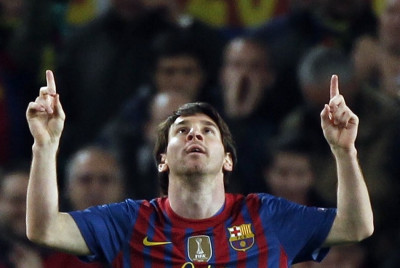 Barcelona's Lionel Messi has wowed the football world again with an historic five goals in a single Champions League match.
The 24-year-old proved why he has been called the greatest player in the history of football with his impressive performance against Bayer Leverkusen.
Messi started his magnificent run 25 minutes into the game after a pass from Xavi Hernandez and by half time had notched up a hat trick.
In the second half he went into overdrive, securing Barcelona's place in the quarter-final.
He is within seven goals of the 235 scored by the club's all-time record scorer Cesar Rodriguez.
International Business times UK rounds up 10 interesting facts about the beautiful game's wonderkid.